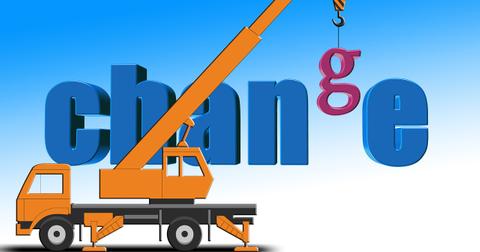 Walgreens Replaces General Electric in Dow Jones
By Sonya Bells

Updated
Walgreens replaces General Electric in Dow Jones Industrial Average Index
On Tuesday, June 19, the S&P Dow Jones Indexes announced after markets closed that Walgreens Boots Alliance (WBA) would replace General Electric (GE) in the Dow Jones Industrial Average Index. The recommended change will be effective starting June 26 before markets open.
Walgreens is among the largest pharmacy chains in the US, trailing only CVS Health (CVS) in terms of prescription volume. It operates around 13,200 retail pharmacy stores in 11 countries and is also among the largest pharmaceutical wholesalers with more than 390 distribution centers in more than 20 countries. The company clocked trailing-12-month (or TTM) sales of $124 billion and recorded a market capitalization of $63.6 billion.
General Electric, on the other hand, is a multinational conglomerate with TTM revenue of $122 billion and a market capitalization of $112 billion. It was one of the 12 constituents of the Dow Jones Industrial Average Index when it was launched in 1896. 125 years later, it is the only company of the first 12 that is still on the list.
What's behind the replacement?
"General Electric was an original member of the DJIA in 1896 and a member continuously since 1907," said David Blitzer, managing director and chair of the index committee for the S&P Dow Jones Indexes.
While explaining the reason behind the replacement, Blitzer said, "the US economy has changed: consumer, finance, health care and technology companies are more prominent today and the relative importance of industrial companies is less. Walgreens is a national retail drug store chain offering prescription and non-prescription drugs, related health services and general goods. With its addition, the DJIA will be more representative of the consumer and health care sectors of the U.S. economy. Today's change to the DJIA will make the index a better measure of the economy and the stock market."
The Dow is based on 30 large-cap stocks. Healthcare currently accounts for ~6% of the index weight. Johnson & Johnson (JNJ), Pfizer (PFE), and Merck (MRK) are among the healthcare stocks included in the index. GE has less than a 0.5% weight in the index.
Walgreens stock surged 3.4%, while GE plunged 1.6% in the post-market trading session yesterday.