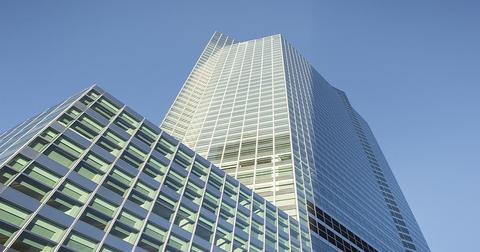 Volatility Could Impact Goldman Sachs's Performance
By Robert Karr

Updated
Lower volatility to impact growth
The Fed indicated faster rate hikes at the February and June meetings. The rate hikes and geopolitical situation resulted in higher volatility and higher trades across commodities, currencies, and equities. However, volatility has declined on a sequential basis in the second quarter. Recent steps by the Trump Administration towards trade wars have brought back some shifts towards bonds and currencies.
Goldman Sachs (GS) expects to see a sequential decline in the EPS in the second quarter. Goldman Sachs expects to see an EPS of $4.57 in the second quarter—compared to $3.95 in the same period last year. The growth will mainly be due to higher trading income and lower taxes year-over-year. On the revenues front, Goldman Sachs expects 8.9% growth to $8.6 billion.
Disruption and shifts benefit Goldman
Goldman Sachs has had a strong presence in trading across asset classes. The bank had the highest trading growth in the first quarter. Trade wars could cause a spike in volatility, which could benefit the bank in the third and fourth quarter. Any shift in the Fed's monetary policy could cause a spike in the demand for bonds and select currencies.
In the first quarter, Goldman Sachs had an EPS of $6.95 due to higher trading income. Bank of America (BAC) and JPMorgan Chase (JPM) also had strong trading growth, while Citigroup (C) saw subdued growth due to lower debt trading.
Underwriting
Overall, the banking sector (XLF) could see diversified earnings through interest income, trading, and asset management in 2018. Goldman Sachs had a higher share of debt underwriting—compared to weaker earnings for its peers. On the active fund management side, Goldman Sachs had new flows of $13 billion. The inflows could rise in the second quarter in anticipation of the volatile index performance.
In this series, we'll discuss Goldman Sachs's strategies, performance expectations, volatility and earnings relations, and valuations.