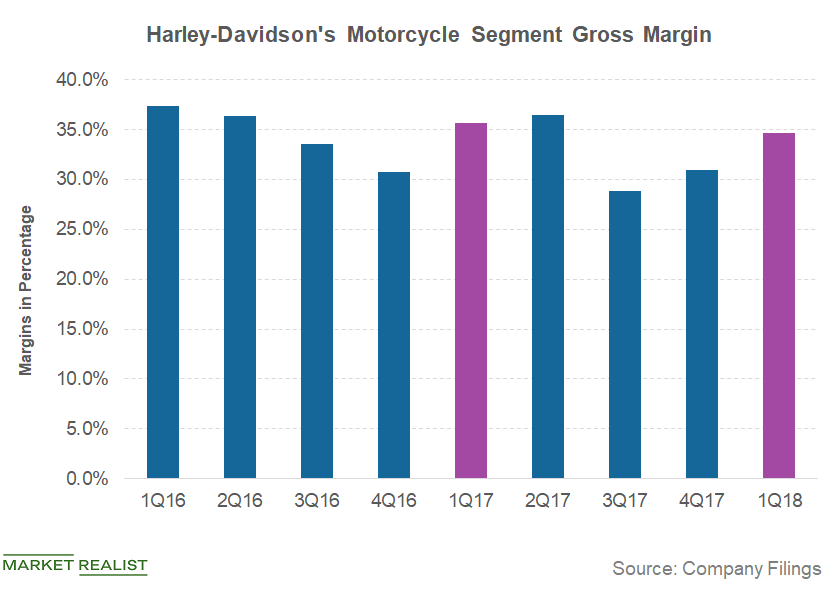 Trump Should Understand Harley's Pain
By Jitendra Parashar

Nov. 20 2020, Updated 3:25 p.m. ET
Harley-Davidson
American heavyweight motorcycle pioneer Harley-Davidson (HOG) is facing sharp criticism from Donald Trump. Trump has been slamming HOG for the last three days for the company's plan to shift some of its US motorcycle production to international production facilities. While this move might displease Trump, it's crucial for the sustainability of HOG's business. Let's discuss.
Article continues below advertisement
Moving production internationally
On June 25, Harley-Davidson said in its Form 8-K that "EU tariffs on Harley-Davidson motorcycles exported from the U.S. have increased from 6% to 31%." The company estimates that these raised "tariffs will result in an incremental cost of approximately $2,200 per average motorcycle exported from the U.S. to the EU." If the company passes on this extra cost burden to consumers, it could hurt HOG's already weakening sales in Europe.
To avoid these high tariffs, Harley-Davidson plans to shift the production of motorcycles (XLY) made for the European market from the United States to its international facilities. On June 26, Trump attacked HOG in a tweet, saying that if the company chooses to move its production outside the US, "they will be taxed like never before!" On June 27, Trump tweeted "Harley-Davidson should stay 100% in America," adding that "we won't forget, and neither will your customers."
Trump should understand
Trump's issues with Harley-Davidson could be considered justifiable—in February, Trump slammed India for its high import tariffs on Harley-Davidson motorcycles, resulting in India cutting its import duties on Harley bikes.
However, as a businessman, Trump should understand that HOG has been facing sliding global sales and rising competition in most markets, including the United States and Europe. In 2017, Harley's global retail sales fell 6.7%, affecting its profitability. Harley's move to shift production makes business sense. Trade tension resulting from Trump's decision to impose tariffs on steel aluminum is likely to affect other US automakers as well, including General Motors (GM), Ford (F), and Tesla (TSLA).