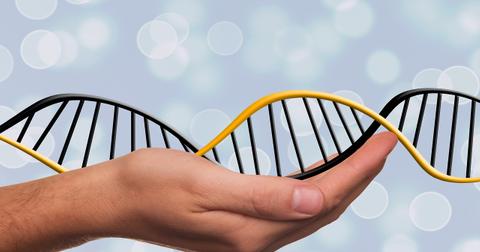 Myriad Stock Rose on FDA Supplementary Premarket Approval
By Daniel Collins

Updated
FDA accepts Myriad's sPMA
On June 18, Myriad Genetics (MYGN) announced that the FDA accepted its supplementary premarket approval (or sPMA) application for BRACAnalysis CDx, a companion diagnostic with Pfizer's (PFE) talazoparib, a PARP (poly ADP ribose polymerase) inhibitor. Pfizer has already filed a new drug application (or NDA) for the approval of talazoparib. The FDA has granted Pfizer's NDA for talazoparib "priority review" status and provided a Prescription Drug User Fee Act action date of December 2018.
Previously, Pfizer conducted the EMBRACA trial, which evaluated the safety and efficacy of talazoparib compared to chemotherapy for the treatment of individuals with germline BRCA-mutated HER2-negative metastatic breast cancer. The data from the EMBRACA trial supported Myriad's sPMA and Pfizer's NDA to the FDA. The approval of Myriad Genetics' sPMA could boost the sales growth of BRACAnalysis CDx test. Myriad Genetics estimates ~125,000 individuals with metastatic breast cancer would be immediately eligible for BRACAnalysis CDx test, and the company estimates that ~60,000 new patients will be added each year. 
Stock performance
On June 18, Myriad Genetics stock rose ~1.9% after the FDA accepted its BRACAnalysis CDx test for review. On June 18, Myriad Genetics stock closed at $40.17, which represents ~73% growth from its 52-week low of $23.28 on July 28, 2017.
Analyst recommendations for Myriad Genetics and its peers
Of the 13 analysts tracking Myriad Genetics (MYGN) in June, three recommended a "strong buy," while seven recommended a "hold," and three analysts recommended a "sell." On June 18, Myriad Genetics had a consensus 12-month target price of $33.68, which represents a ~16.6% decline over the next 12 months.
Both analysts that are tracking HTG Molecular Diagnostics (HTGM) in June recommended a "buy," as did the two analysts tracking Sensus Healthcare (SRTS). Of the 22 analysts tracking Pfizer in June, ~55% of the analysts recommended a "buy."
On June 18, Pfizer, HTG Molecular Diagnostics, and Sensus Healthcare had consensus 12-month target prices of $39.86, $7, and $8.5, respectively, which represents ~10.2%, ~97.2%, and 12.1% returns on investment over the next 12 months.