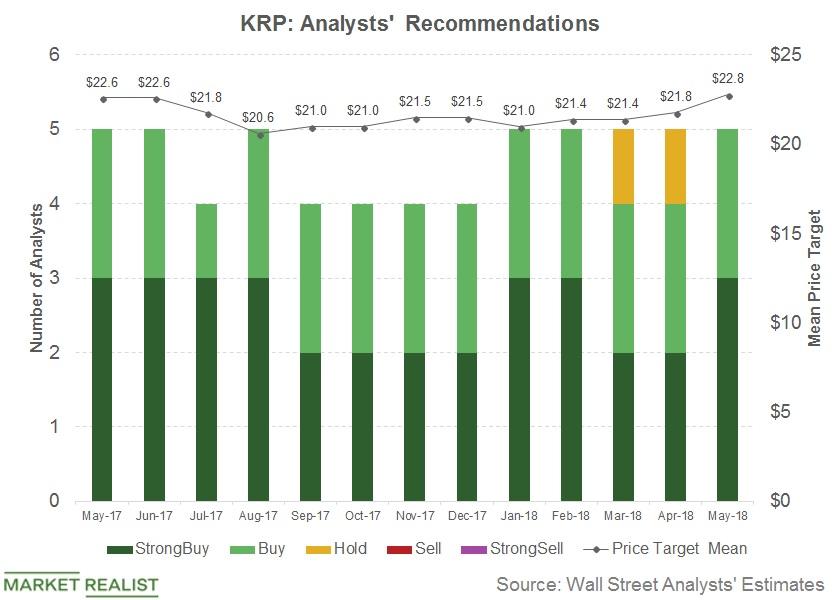 Here's What's behind Kimbell Royalty Partners' Recent Surge
By Rekha Khandelwal, CFA

Jun. 1 2018, Updated 2:25 p.m. ET
Acquisition of mineral and royalty interests
On May 29, Kimbell Royalty Partners (KRP) announced an agreement to acquire some mineral and royalty interests for $404 million from Haymaker Minerals & Royalties and Haymaker Resources. The acquisition is expected to close in the third quarter. Kimbell Royalty Partners will pay $210 million in cash and 10 million Kimbell shares.
Haymaker's sponsors, KKR and Kayne Anderson Capital Advisors, and Haymaker management will jointly own ~37% of the outstanding shares of Kimbell after the acquisition.
Article continues below advertisement
The acquisition is expected to result in accretion to distributable cash flow per Kimbell share of more than 20%. It increases average daily net production per Kimbell share for the first quarter by 50% on a pro forma basis. The acquisition solidifies Kimbell Royalty Partners' position in the Permian Basin.
Change to a taxable entity
Kimbell Royalty Partners also announced its intention to convert to a taxable entity after the acquisition is completed. It believes that will enable it to target a broader investor base, increase its liquidity, and support its growth.
KRP stock surged 8% on the day of the acquisition announcement. With that, the stock's year-to-date total return is 33%.
Analysts' recommendations
Of the five Reuters-surveyed analysts covering Kimbell Royalty Partners, three have rated the stock a "strong buy," and two have rated it a "buy."
The mean price target for Kimbell Royalty Partners provided by surveyed analysts is $22.80. It's currently trading at $21. The mean price target implies an upside of 9% in a year from its current price.
In this series, we've looked at some top MLP gainers in 2018. Three royalty interest owner MLPs—Viper Energy Partners (VNOM), Dorchester Minerals (DMLP), and Kimbell Royalty Partners (KRP)—are at the top of our list of MLP gainers so far in 2018. We looked at Viper Energy Partners and Dorchester Minerals previously in the series.
In the next and concluding part of this series, we'll take a look at Cheniere Energy Partners (CQP), which has returned 20% in 2018.