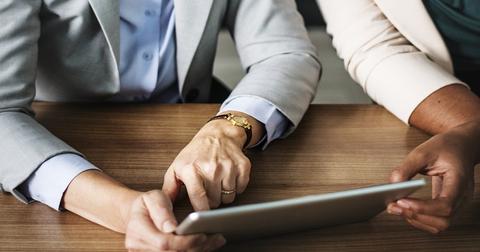 Hedge Fund Titan Julian Robertson: 'Trump Is Doing a Great Job'
By Sarah Sands

Updated
Julian Robertson's interview with CNBC
On June 14, hedge fund manager Julian Robertson shared his view on market movement, the Trump administration, and FANG (Facebook, Amazon, Netflix, Google) stock valuation in an interview with CNBC.
When asked about President Trump's effect on the US economy in an interview with CNBC, Robertson said that he is doing an "excellent job."
Tax reform
President Trump's tax reform bill has played an important role in the US economy (SPY) (QQQ). The reduction in the corporate tax rate from 35% to 21% has increased corporates' net profit margin. The reduction in the individual tax rate is also expected to increase consumers' savings. Julian Robertson is very much optimistic about the reforms taking place under the Trump administration.
He said, "I think the president has done a reasonably good job. I think it's not only helped corporate earnings, it's helped earnings of the middle class tremendously and I think they are very appreciative of this tax cut. Eventually [we're] going to have to have some restrictions, but for a while things should flow along beautifully." Not only the tax reform bill, but President Trump's higher spending is also strengthening investors' confidence in the US economy.
He added, "I think this president needs a better demeanor. I think he needs more humility. I think he should be more of a moral standard bearer for the nation."
In the next part of this series, we'll analyze Julian Robertson's view on the valuations of FANG stocks.