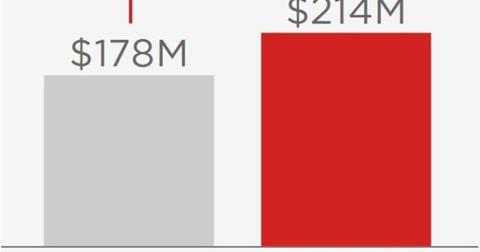 Google Hires Former Yelp Head of Corporate Communications
By Neha Gupta

Updated
Google hires critic who worked for Yelp
Alphabet's (GOOGL) Google hired a key executive from Yelp (YELP), potentially dealing a blow to Yelp's criticism of its business practices. According to Business Insider, Shannon Eis, who until recently served as Yelp's head of corporate communications, now works for Google's Global Business Organization as its head of internal and external communications.
While at Yelp, Eis was a fierce critic of Google, leading criticism of Google's perceived bias in its online search service. Yelp has long accused Google of not being fair in the way it turns up online search results. Last month, Yelp renewed its complaint against Google in Europe, urging the European Union's antitrust agency to take Google to task for allegedly abusing its dominance in the online search market.
Article continues below advertisement
Google hit with a record fine
Yelp's previous complaint to the EU's antitrust agency didn't trigger action against Google, but it now believes that it has a stronger case. Although the EU hasn't charged Google in relation to Yelp's complaints, it hit Google a record $2.8 billion fine last year in a separate antitrust case.
Traffic is money
In 2017, Yelp sold its food delivery service to GrubHub (GRUB) to allow it focus on its core review business. Yelp's revenues rose 13.0% YoY to $223.1 million in the first quarter. 
Like Google, Facebook, and Twitter, Yelp is funded primarily by advertising revenues. This explains why Yelp is challenging what it claims to be Google's unfair practices in serving online search results. Yelp draws traffic from sources like Google's search engine.