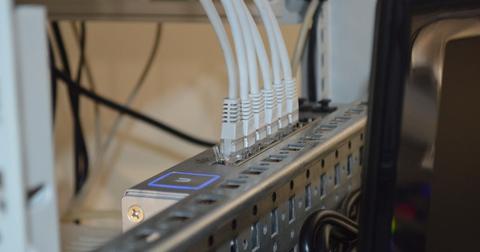 Google Continues Property Investment with New Dublin Campus
By Neha Gupta

Updated
Sometimes Google favors owning rather than leasing property
Alphabet's (GOOGL) Google is expanding its presence in Ireland with a new office campus in Dublin. Google is paying ~$353.0 million for a property that is under construction in central Dublin, according to a Bloomberg report. Amazon (AMZN) and Apple also have plans for new multibillion-dollar corporate campuses in North America.
In March, Google closed a $2.4 billion property deal in Manhattan with the purchase of the Chelsea Market building. While discussing its first-quarter results with investors and analysts, Google said its purchase of the Chelsea Market building showed that it prefers owning rather than leasing property when it sees favorable opportunities.
Article continues below advertisement
Alphabet's capital spending soared to $7.7 billion
Property investment was the largest component of Google parent Alphabet's capital spending in the first quarter. Alphabet's capital spending more than tripled to $7.7 billion in the first quarter, driven by investment in its property and compute sectors.
Google's upcoming campus in central Dublin is expected to comprise 300,000 square feet of office space, including about four dozen apartments as well as retail space. Google is expected to retain the office space but rent out the apartments and retail space.
Ireland: A destination for American multinationals
Facebook (FB), Twitter (TWTR), and Microsoft's (MSFT) LinkedIn are other American multinationals that have located their European or international headquarters in the Irish capital. Ireland, a member of the European Union economic bloc, is attractive for American companies due to the country's favorable tax structure.