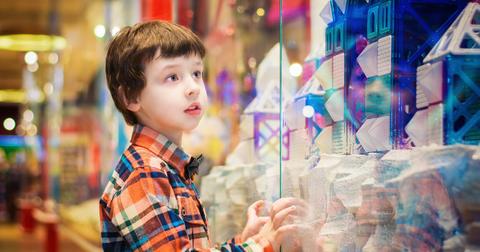 Five Below Stock Rises ~17% on Spectacular Q1 2018 Numbers
By Victoria Dean

Updated
Better-than-expected quarter
On June 6, Five Below (FIVE) stock was up 16.8% in the aftermarket hours following the announcement of first-quarter earnings. Five Below's sales of $296.3 million and adjusted EPS (earnings per share) of $0.35 easily beat the Wall Street estimate of $291.1 million and $0.32, respectively.
Five Below credited new store openings, leverage achieved in expenses, and the lower tax rate for the strong quarterly performance. Five Below opened 33 new stores in the first quarter. It expects to open 125 stores in fiscal 2018.
Following the spectacular results, Five Below has raised sales and EPS expectations for fiscal 2018. The company now expects to report sales in the range of $1.502 billion to $1.517 billion compared with the earlier range of $1.495 billion to $1.510 billion. For fiscal 2018, the company now projects EPS to be in the range of $2.42 to $2.48 compared with the $2.36 to $2.42 projected earlier.
Other quarterly details
On a YoY (year-over-year) basis, sales were up 27.2% driven mainly by new store openings. The calendar shift added $6 million to the top line in the first quarter. Comps (comparable store sales) were up 3.2%. Comps were driven by higher average ticket, which was partially offset by reduced transaction numbers.
The company's gross margin was up 110 basis points to 32.8% for the first quarter because of higher revenue. SG&A (selling, general, and administrative) expenses inched up 18.9% to $72.5 million. The SG&A expense rate improved 170 basis points to 24.5%. Moreover, the operating margin was up 280 basis points to 8.3% in the fiscal first quarter.
On a reported basis, Five Below reported EPS of $0.39, which was more than double the $0.15 reported in the first quarter of fiscal 2017.