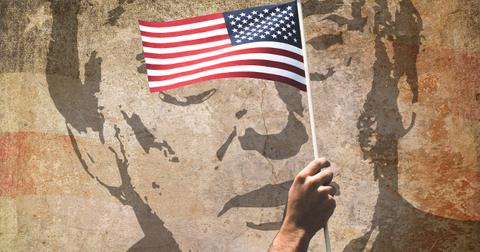 Alienating Allies May Not Be How to 'Make America Great Again'
By Anuradha Garg

Updated
The G7 summit
Whereas expectations going into this year's G7 summit in Quebec were not great, the outcome was worse than expected. Donald Trump arrived late for the two-day summit and left early, citing his upcoming meeting with Kim Jong Un. Although everything seemed to be falling into place at the summit, things fell apart soon thereafter.
Article continues below advertisement
War of words
After the summit, Canadian Prime Minister Justin Trudeau held a press conference, stating that all seven countries had signed a communiqué. However, Trump backed out from signing it in a series of tweets en route to Singapore. According to Vox, Trump tweeted, "PM Justin Trudeau of Canada acted so meek and mild during our G7 meetings only to give a news conference after I left saying that, 'US Tariffs were kind of insulting' and he 'will not be pushed around.' Very dishonest & weak." Traditionally, G7 summits have been marked by near consensus on free trade issues.
Geopolitical concerns at the forefront again
Trudeau's move at the press conference was not surprising for most market participants. It, however, was not taken lightly by Trump, who also threatened to impose tariffs on automobiles. The war of words continued with Trump aides describing Trudeau as a "backstabber" who deserved a "special place in hell," according to The Globe and Mail.
These events escalated geopolitical tensions further, which could impact markets, particularly automobile manufacturers such as Ford (F) and General Motors (GM). Investors usually flock to gold (GLD) and other safe-haven assets such as US Treasuries (TLT) and the Japanese yen when uncertainty rises. The markets seem to have shrugged off the recent concerns. The Dow Jones Industrial Average (DIA) has risen 2.8% over the past week, while the S&P 500 (SPY) has risen 1.6%. Both indexes ended June 8 close to their three-month highs. However, geopolitical concerns could again come to the forefront as growth plateaus.