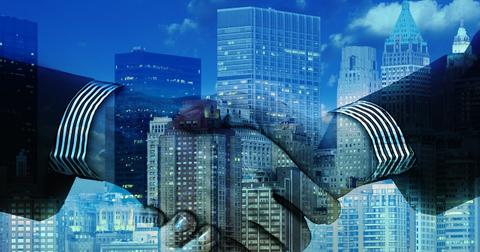 Akebia Therapeutics and Keryx Biopharmaceuticals' Proposed Merger
By Margaret Patrick

Updated
Merger announcement
Today, Akebia Therapeutics (AKBA) and Keryx Biopharmaceuticals (KERX) announced an all-stock merger. The companies are to form a new, fully integrated company focused on chronic kidney diseases (or CKD) called Akebia Therapeutics. If Keryx Biopharmaceuticals manages to completely convert its outstanding convertible notes, the pro forma equity value of the combined company would be $1.3 billion, based on the closing share prices of the companies yesterday. The deal is expected to close by the end of 2018 unless any concerns are raised by antitrust authorities or shareholders.
Article continues below advertisement
Synergies
Keryx is to add Auryxia, a drug approved by the FDA for hyperphosphatemia in CKD patients dependent on dialysis and for iron deficiency anemia in CKD patients not dependent on dialysis, to Akebia Therapeutics' product portfolio. Akebia is to add an investigational oral drug, vadadustat, which is being developed for anemia due to CKD, to the combined company's portfolio.
Auryxia and vadadustat may together prove to be a complete oral therapy for patients suffering from CKD due to anemia. Akebia has estimated that the combined company will be in a position to target 1.7 million non–dialysis-dependent CKD patients and around 500,000 dialysis-dependent US CKD patients. So this merger is expected to enable the combined company to address a much larger market opportunity in the renal space.
The combined company is also expected to realize cost synergies of around $250 million within five years of the deal's closing. It may also benefit from the experience of Keryx BioPharmaceuticals' sales and marketing organization in the United States, which has focused extensively on creating awareness in the nephrology community for advancing Auryxia. Akebia Therapeutics can leverage this commercial experience to accelerate the market launch of vadadustat if the investigational drug manages to secure FDA approval.