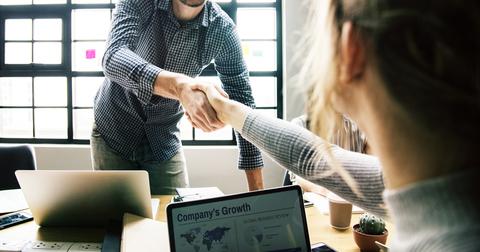 Where Is the Potential Merger between Dell and VMware Headed?
By Anne Shields

Updated
Dell's latest move to merge with VMware
For the past couple of months, it's been public knowledge that Dell is considering various merger routes for VMware (VMW), its subsidiary. In the middle of this month, Dell filed a public disclosure with federal regulators disclosing the evaluation of another potential route to a merger with its subsidiary. Dell said it was seeking a response from investors in Dell-tracking stock DVMT linked to the VMware operations in order to assess interest in an agreement that would enable DVMT holders to retain total shares of Dell.
Article continues below advertisement
David Dorman and William Green have been appointed by Dell's board to independently represent VMware stockholders as a part of this process. David Dorman is the chair of the CVS Health board of directors and also the co-founder of Centerview Capital Technology. William Green is the former chief executive and chair of Accenture (ACN). These directors have to approve any agreement involving the VMware tracker stock, as would the majority of stockholders outside of Dell.

Dell's ownership in VMware
Through the EMC acquisition, which marked the tech industry's (QQQ) biggest buyout at that time as well as the largest financing commitment for a technology deal, Dell got hold of VMware as a subsidiary.
Dell now holds an 82% stake in VMware through Dell tracking stock and DVMT. Dell's tracking stock trades at a steep discount to VMware owing to the concerns that it could fetch less money in any corporate action that Dell pursues. Earlier this month, several research firms like Morgan Stanley (MS) and Barclays shared their opinion that a merger or reverse merger is imminent between VMware and its parent company, Dell.