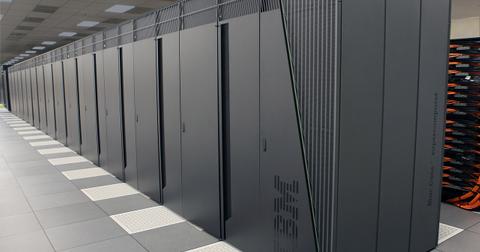 What Factors Affected the DJIA This Week?
By Anne Shields

Updated
DJIA fell more than 400 points
Lately, the DJIA (Dow Jones Industrial Average) has been through a lot of ups and downs. 
April marked the start of the 1Q18 corporate earnings period. Earlier this week, lower-than-expected earnings reports of Caterpillar (CAT), the Coca-Cola Company, and Google (GOOG) weighed on the index.
However, the overall picture of corporate earnings isn't all dismal. Boeing's (BA) better-than-expected earnings, which it released on April 25, helped the index bounce back, and it closed at 24,083.83, up 59.70 points on the day. Boeing has been the best-performing company in the DJIA to date in 2018.
The DJIA has been struggling to get out of correction territory. Currently, it's fallen ~10% since its record high in late January.
According to Thomson Reuters, 81% of S&P 500 Index (SPX) companies have exceeded analysts' expectations this quarter. According to Factset, "To date, the market is rewarding upside earnings surprises less than average and punishing downside earnings surprises less than average."
Article continues below advertisement
Better corporate earnings failed to meet investors' high expectations, which were raised by corporate tax cuts. Citing Jeff Zipper, managing director of investments at U.S. Bank Wealth Management, CNBC wrote, "Earnings have been strong, but right now the market has a high bar for earnings with the tax cut in place." It added, "The market also appears to be looking for any bad news."
Interest rates may dampen equities' attractiveness as an asset class
On April 24, the 10-year Treasury yield was trading at 3.03%—the first time it had risen above 3% since 2014. Treasury yields affect borrowing costs across the globe. The increase in yields indicates a surge in borrowing costs, which may impact the economy and limit companies' abilities to buy back their shares. As a result, the majority of stocks fell this week on account of inflation concerns, consequently impacting the S&P 500, the NASDAQ, and the DJIA indexes.
These higher yields pressured equities as well as the DJIA, which posted its longest losing streak since March 2018 on April 23.