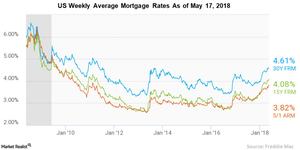 Wells Fargo Isn't Out of the Woods
By Peter Barnes

Dec. 4 2020, Updated 10:53 a.m. ET
Wells Fargo reported inappropriate staff activity
Wells Fargo (WFC) discovered that employees in its wholesale unit altered information related to customers' records without the company's knowledge. As a result, there are renewed concerns about the bank's internal control systems. Wells Fargo (VFH) (XLF) reported the activities to the Office of the Comptroller of the Currency.
Article continues below advertisement
Citigroup fined 6.16 million euros in Hong Kong
Hong Kong's Securities and Futures Commission fined Citigroup (C) 57 million Hong Kong dollars or 6.16 million euros in penalties for its actions related to the listing process of an IPO (initial public offering). The Securities and Futures Commission also reprimanded the bank for failing to discharge its duties as a sponsor for Real Gold Mining's 2009 IPO.
Goldman Sachs' CEO will likely step down in December
According to reports in the New York Times, Lloyd Blankfein, Goldman Sachs' (GS) CEO, will likely step down in December. He might be replaced by David Solomon, who became the company's president in March.
Mortgage rates at seven-year highs
According to Freddie Mac, the 30-year US mortgage rates rose to 4.6% last week—up from 4.6% the previous week. The rates are at the highest levels in seven years amid the peak home buying season.