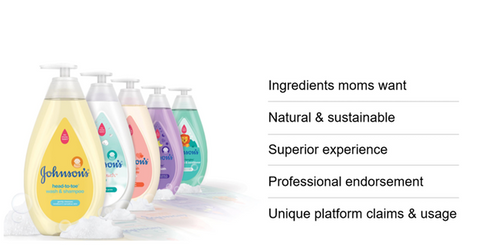 JNJ's Baby Care Line Set for Relaunch to Stimulate Falling Sales
By Sarah Collins

Updated
Johnson & Johnson to relaunch its baby care line
In the first quarter, Johnson & Johnson (JNJ) registered sales of $457 million from its baby care product business, reporting a YoY (year-over-year) fall of 14%. Johnson & Johnson said, "Frankly, we failed to see evolving needs from millennial consumers, millennial moms, and we failed to evolve our model."
Thus, the company has announced its plans to make some changes in its baby care product line and is set for a relaunch with a target of more naturally sourced products with recyclable packaging. The redesigned line is expected to launch in August. Johnson & Johnson is planning an end-to-end relaunch.
Article continues below advertisement
What are the changes JNJ plans to introduce?
Johnson & Johnson recognizes the need to make certain fundamental changes to its products after witnessing declining sales from its leading range of baby care products. The company has also witnessed a series of lawsuits claiming that its baby talc products include cancer-causing properties. However, Johnson & Johnson stands behind its products.
According to the company, "While our ingredients have always been safe, our new formulations contain no unwanted ingredients. To meet the needs of new moms today more than 90% of the ingredients in our formulations are natural. We have built superior experience with no residue formulas, professional reassurance through dermatologists and pediatrician testing, all with unique claims based on our body of baby skin science."
Johnson & Johnson has simplified its operating model and supply chain network to increase its responsiveness to market dynamics. The company is also focusing on digital power and aims to create a digital ecosystem around BabyCenter, the world's largest online parenting community.