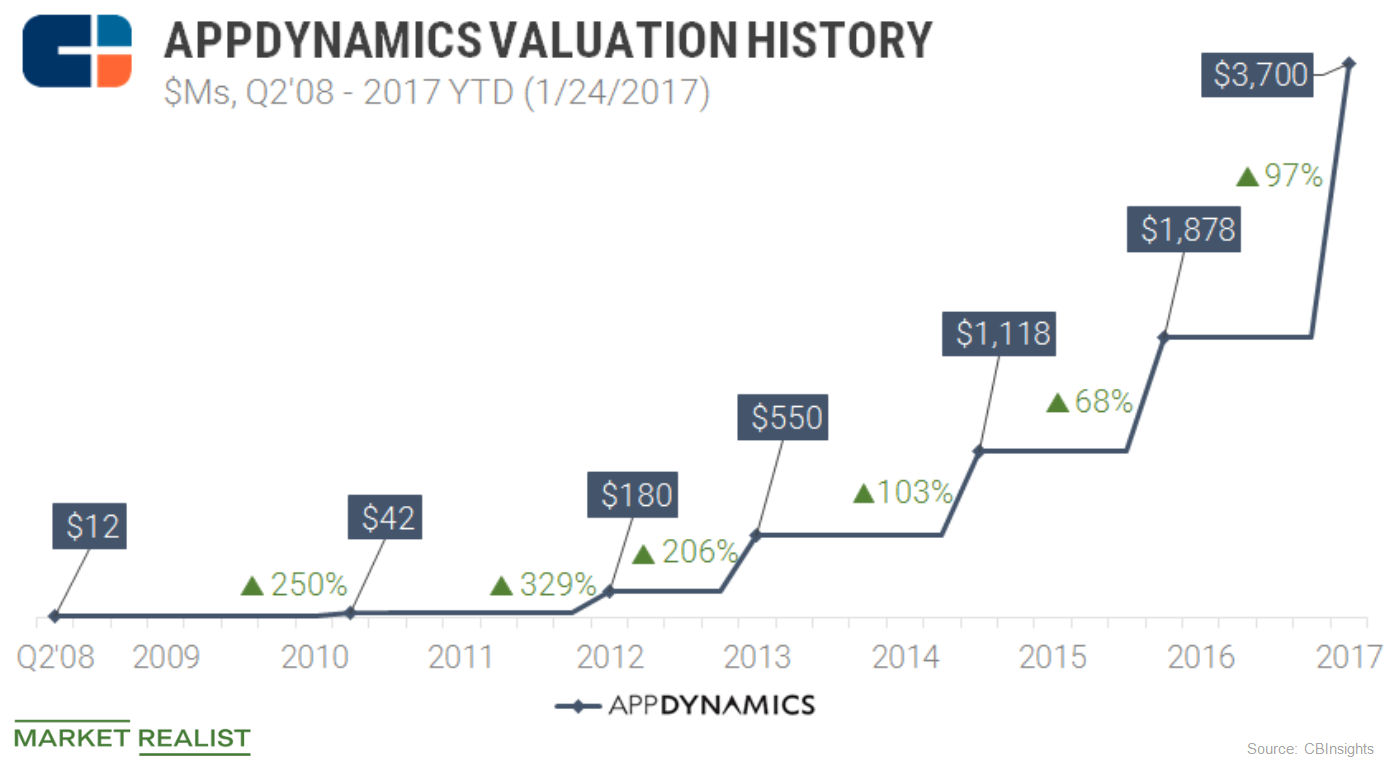 Could Cisco's Accompany Acquisition Be the Start of a Spree?
By Anne Shields

Sep. 1 2020, Updated 9:40 a.m. ET
Cisco's future acquisitions could focus on niche software and technologies
Previously, we discussed the reasons for the reduction in Cisco's M&A (mergers and acquisitions) budget as well as its stock performance. According to Sami Badri, an analyst with Credit Suisse Group, Cisco's M&A strategy is likely to focus on niche software companies and "novel technologies that will allow it to differentiate and innovate" such as optics and semiconductors.
Companies in the tech and networking space are taking the M&A route to boost their footprints in the digital space, acquiring niche and startups to gain access to technologies that they don't currently have. Industry analysts are optimistic about the prospects for AI. Because of this optimism, 2018 is considered a watershed moment for other related technologies such as ML (machine learning) and blockchain. Linkages, overlap, and cross-functionality of these techniques are expected to become more familiar as AI makes its foray into various sectors.
Article continues below advertisement
Cisco targets AI space with recent acquisition
Earlier this month, Cisco announced its intention to acquire Accompany. Accompany is a BI (business intelligence) startup that employs AI (artificial intelligence) to search new contacts, develop databases, and strengthen relationships.
According to Acompany's website, its database boasts CEO profiles for every Fortune 500 company. The database helps the companies to map out significant relationships in corporate networks. Thus, Accompany's strategic acquisition could boost Cisco's position in the contact management and social networking space.
Formed in 2013, Accompany has raised around $40 million to date in funding from investors, according to Crunchbase.com. Its investors include Cowboy Ventures, CRV, Ignition Partners, and Iconiq Capital.