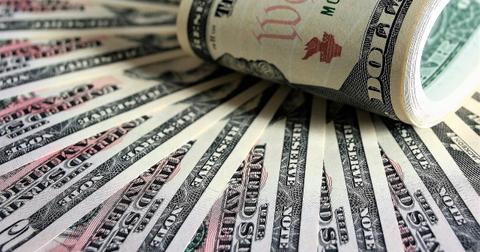 Will US Dollar Bulls Continue to Dominate This Week?
By Ricky Cove

Updated
US Dollar gains on bond yield surge
The US dollar (UUP) gained some lost ground last week due to reduced risk aversion, rising bond yields, weak economic data from global peers, and higher commodity prices. The US dollar rallied after bond yields started to rise and the ten-year yield broke past the February 2018 high. Economic data from the US included an acceptable level of retail sales and an optimistic Federal Beige Book. The US Dollar Index closed above 90.0 for the first time in five weeks and posted a weekly gain of 0.65%.
Speculators bet against the US dollar
According to the latest Commitment of Traders report released on April 20 by the Chicago Futures Trading Commission, large speculators and traders increased their short positions on the US dollar for the fourth consecutive week.
According to Reuters' calculations, the US dollar's (USDU) net short positions increased to -$23.42 billion for the week ending April 20—compared to -$22.77 billion for the week ending April 13. The amount is a combination of the US dollar's contracts against the combined contracts of the euro (FXE), British pound (FXB), Japanese yen (FXY), Australian dollar (FXA), Canadian dollar (FXC), and Swiss franc.
Key events for the US dollar this week
Currency traders' focus will likely remain on US bond yields this week. If US bond yields continue to increase, we can expect the US dollar to appreciate more. If the ten-year breaks the 3% yield, we can expect a sharp increase in the US dollar's demand. Investors will likely flock to these bonds. There are also many issues from the US Treasury this week, which could balance the supply at the short end. Housing and consumer confidence reports are scheduled to be released. However, the reports probably won't have a major impact on the US dollar.
Next, we'll discuss how the euro performed in recent weeks.