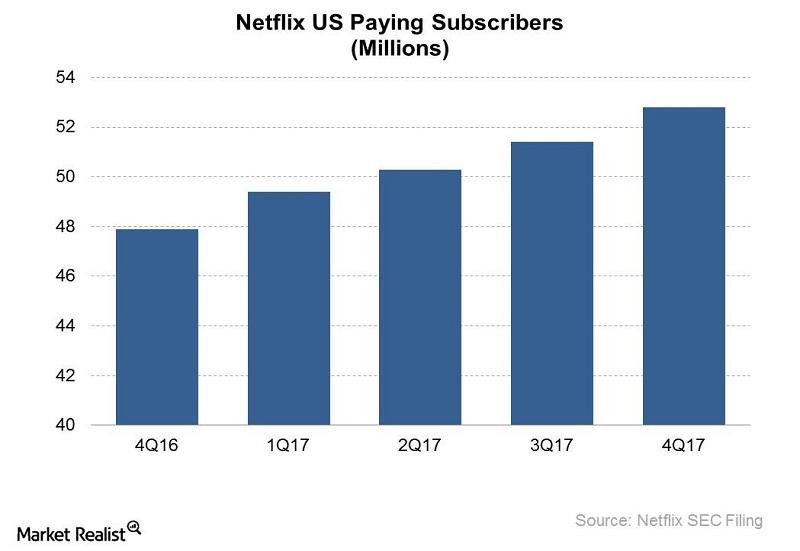 This Board Appointment Appears to Have Divided Netflix Customers
By Neha Gupta

Apr. 11 2018, Updated 9:02 a.m. ET
Some outraged by Netflix's appointment of Rice
Netflix's (NFLX) appointment of Susan Rice, a former top official in the Obama administration, didn't go over well with some of its customers, with some threatening to cancel their Netflix subscriptions.
"For decades, she [Rice] has tackled difficult, complex global issues with intelligence, integrity and insight and we look forward to benefiting from her experience and wisdom," Netflix CEO Reed Hastings said in a statement announcing the appointment of Rice to the company's board of directors.
Article continues below advertisement
Benghazi attack controversy
But critics of Rice voiced their displeasure with her appointment to the board of the Internet video giant. Criticism of Rice centers on her response to the 2012 attack on the US embassy in Benghazi, Libya, which left the US ambassador to Libya at the time and a few other Americans dead. Rice was a UN ambassador at that time, and she linked the attack to protests over a YouTube video rather than a preplanned act of terror. This became a polarizing issue, with some accusing Rice of attempting a political cover-up. Former President Barack Obama was seeking a second term as US president at the time.
Revenue rose 32.6% at Netflix
Netflix closed 4Q17 with 52.8 million paying customers in the United States and 110.6 million paying customers globally. Its revenue rose 32.6% YoY (year-over-year) to $3.4 billion in 4Q17. 
Revenue rose 47% at Facebook (FB) and 24% at Google's parent, Alphabet (GOOGL), in the same quarter. Twitter (TWTR) posted a 2.0% YoY rise in revenue, while Amazon (AMZN) recorded a 38% YoY rise in revenue in 4Q17.