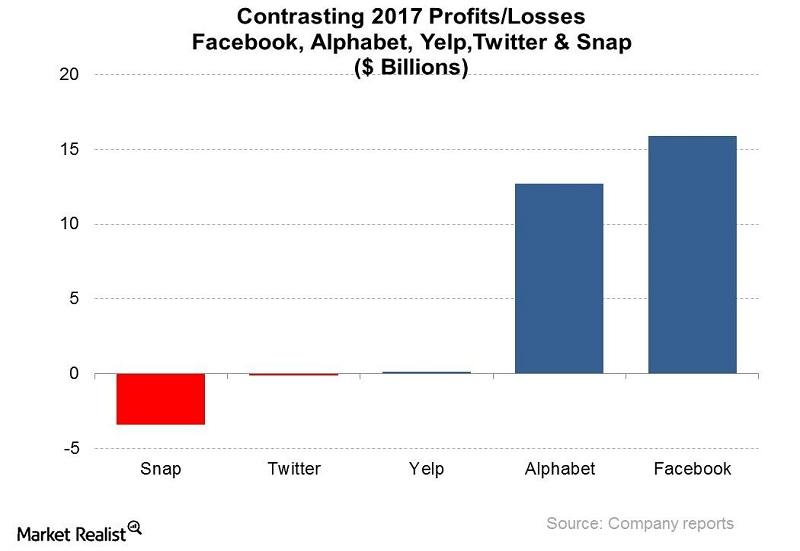 Facial Recognition Suit Could Cost Facebook Billions
By Ruchi Gupta

Apr. 20 2018, Updated 10:30 a.m. ET
Judge certifies class-action suit against Facebook
A federal judge in California ruled recently that Facebook (FB) must face a class-action lawsuit over claims that its facial recognition technology violated an Illinois law, the BBC reported. The company is accused of invading the privacy of its users by gathering and storing biometric data without their consent.
But Facebook, which faces a separate class-action suit in Delaware related to the data-handling scandal involving political consulting company Cambridge Analytica, believes the case over its facial recognition technology lacks merit and says that it will defend itself. In Facebook's history, Bloomberg reported, consumers hardly win privacy cases against it.
Article continues below advertisement
Fine of up to $5,000 per violation
However, Facebook could be left with a huge bill if it loses the class-action suit brought up by its Illinois users over its facial recognition technology. Under the Illinois Biometric Information Privacy Act, Facebook could be fined up to $5,000 for each violation. The company could be on the hook for billions of dollars in damages.
The other class-action lawsuit alleging the mishandling of personal information could expose Facebook to more than $70 billion in damages.
$34.3 billion profit since IPO
Since 2012 (the year it went public), Facebook has generated a total of $34.3 billion in profits. Its $15.9 billion profit in 2017 was its highest yearly profit since going public.
Alphabet's (GOOGL) $12.7 billion profit in 2017 was down from $19.5 billion in the previous year. Twitter's (TWTR) $108.1 million loss in 2017 narrowed from its $456.9 million loss in 2016, while Snap's (SNAP) $3.4 billion loss in 2017 widened from its $514.6 million loss in the previous year. Yelp (YELP) posted a $152.9 million profit in 2017 compared to a loss of $4.7 million in 2016.