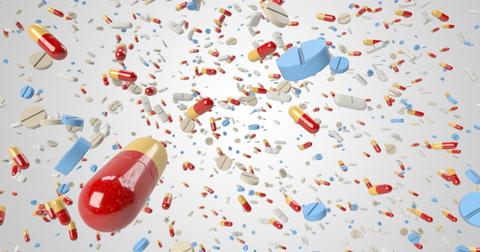 Exploring Collaboration between Pfizer and Sangamo Therapeutics
By Kenneth Smith

Apr. 9 2018, Updated 11:41 a.m. ET
Collaboration to develop a gene therapy
On January 3, 2018, Pfizer (PFE) and Sangamo Therapeutics (SGMO) announced a collaboration for developing a potential gene therapy. This therapy uses zinc finger protein transcription factors for the treatment of amyotrophic lateral sclerosis (or ALS) and frontotemporal lobar degeneration (or FTLD).
ALS (or Lou Gehrig's disease) and FTLD are neurodegenerative disorders caused by mutations in the C9ORF72 gene. This mutation ultimately leads to the deterioration of motor neurons in the case of ALS and neurons in the frontal and temporal lobes in the case of FTLD. At present, there is no cure to halt or reverse the progression of these diseases.
Article continues below advertisement
Focused on highly specialized, one-time treatments that address the cause of diseases caused by genetic mutation, gene therapies are promising technologies for patients. Sangamo Therapeutics' ZFP-TF technology introduced an engineered zinc finger protein that suppresses the expression of the gene once it's bound to the target sequence of DNA.
Under this collaboration, Sangamo Therapeutics and Pfizer expect to investigate allele-specific ZFP-TFs with the potential to differentiate the mutant C9ORF72 allele from the wild-type allele. They also expect to specifically downregulate expression of the mutant form of the gene.
Potential payments
Under the agreement, Sangamo Therapeutics would receive a $12.0 million upfront payment from Pfizer and can also receive milestone payments of up to $150.0 million. While Sangamo Therapeutics is expected to be responsible for the development of ZFP-TF candidates, Pfizer would shoulder the operational and financial responsibility for the research, development, manufacturing, and commercialization for the program and any resulting products.
Sangamo Therapeutics and Pfizer entered into an exclusive global collaboration and licensing agreement for developing and commercializing potential gene therapy products for hemophilia A in May 2017. We'll take a look at this collaboration in the next part of this series.