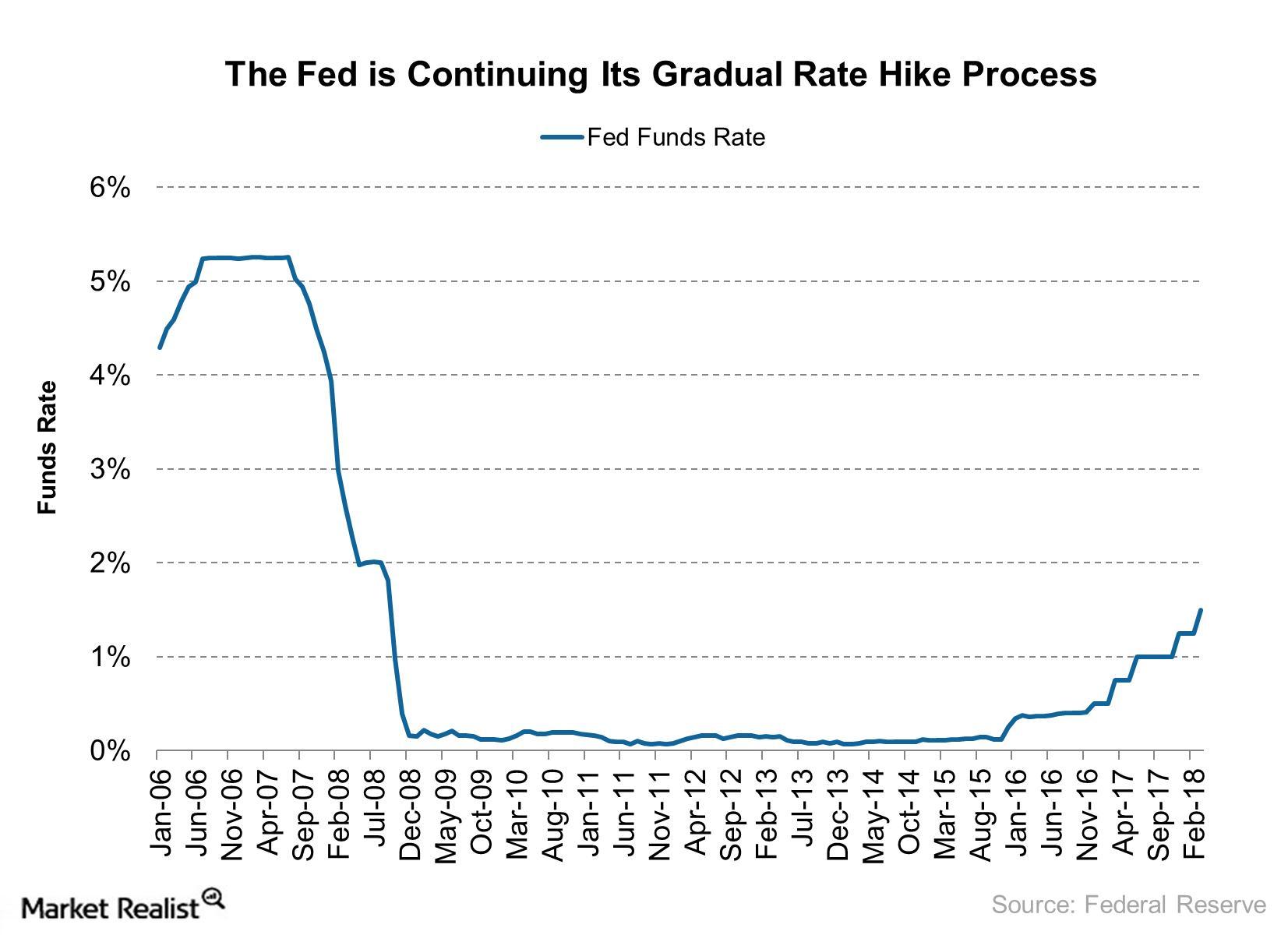 Could Monetary Policy Changes Shock Markets?
By Sarah Sands

Apr. 5 2018, Updated 2:45 p.m. ET
Monetary policy
In the previous parts of this series, we discussed that leading investment firm Goldman Sachs believes that the chance of a recession is very low. Although there is a sentiment among investors that various macro factors could hurt the profits of US businesses, the firm believes this risk is very low.
Goldman Sachs looks at monetary policy and inflation to understand the condition of the economy. The firm's own bear/bull market indicator, which it uses to identify the market trend, is currently above 70%. This level is very risky for equity markets. However, Goldman Sachs said, "We're not ignoring it, but the monetary components that underlie this indicator are still suggesting the risks are pretty low."
If we see steeper inflation and a faster rate hike process, then it could affect the equity market. Goldman Sachs believes the Fed may continue its gradual rate hike process, but the firms believe this process won't shock equity markets significantly.
The S&P 500 Index (SPY), the NASDAQ Composite Index (QQQ), and the Dow Jones Industrial Average Index (DIA) fell 0.18%, 0.26%, and 0.18%, respectively, immediately after the recent announcement of the Fed's rate hike on March 21, 2018.
Article continues below advertisement
Valuation of the equity market
The firm also looks at valuations, which are signaling that the equity prices may not fall significantly in the near-term period. Goldman Sachs said, "If you look at the companies' ability to generate cash now, partly because they are using much less capital it's very high so free-cash yield in all the major markets are way above average and that suggests there is still a decent underpinning of valuations."
You may be interested to read, .