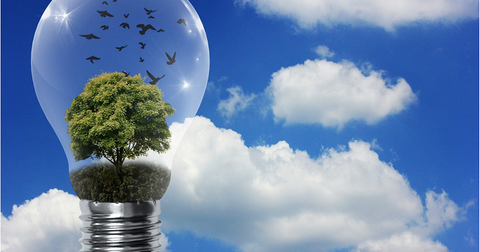 Clouds Start Gathering around General Electric's Dividend
By Samuel Prince

Updated
General Electric's dividend yield
A series of financial miscalculations have marred General Electric (GE) stock recently. Among all major industrial (IYJ) companies, GE still evokes the highest levels of investor anxiety. In November 2017, the industrial behemoth took multiple measures to instill financial discipline.
The biggest step it took was to cut its dividend. However, even after trimming its cash dividend by 50% to $0.12 per share, GE still has the highest dividend yield among its peers at 3.6%. Industrial majors Koninklijke Philips (PHG), 3M Company (MMM), United Technologies (UTX), Honeywell International (HON), and Boeing (BA) have lower dividend yields compared to GE.
Article continues below advertisement
GE's restatement of its 2016 and 2017 financials
Recently, General Electric said that it planned to restate its 2016 and 2017 revenues and earnings. After the restatement, GE's retained earnings prior to 2016 are expected to fall $4.2 billion. The company's 2016 and 2017 revenues will fall $220.0 million and $2.2 billion, respectively.
Note that even though the restatement won't impact GE's guidance for 2018, it will certainly affect the company's ability to raise funds at a lower cost in the future. This, in turn, could increase its interest expenses, which are slated to rise as a result of its plan to borrow $6.0 billion to fund its pension deficit. This rise could impact its dividend payments in the coming quarters.
GE's free cash flow
General Electric has issued a guidance of $6.0 billion–$7.0 billion in free cash flow for 2018. It's also clearly stated that it expects negative free cash flow in 1Q18. This expectation points toward the challenges being faced by GE regarding the management of its working capital. Much of this difficulty pertains to the delayed receivables in the GE Power segment.
The question that arises is this: where will the cash to fund dividends come from? Let's explore this question in the next article.