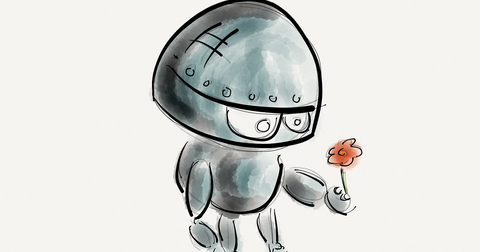 Amazon Enters Home Robotics Market, iRobot Corporation Falls 6.2%
By JP Gravitt

Apr. 25 2018, Updated 6:31 a.m. ET
These robots (at least) aren't taking over
iRobot Corporation (NASDAQ: IRBT) watched its stock take a 6.2% hit on Monday following a Bloomberg report that Amazon.com, Inc. (NASDAQ: AMZN) is building "robots for the home," which have the ability to "navigate from room to room like driverless cars."
No details were provided as to what types of tasks the robots might be able to complete, but with the navigation aspect in mind, cleaning and security seem like the most likely tasks.
The robotic vacuum market is becoming quite crowded, and Amazon is one company that no one wants to compete with, so it's no surprise that iRobot took a hit on the news.
iRobot is scheduled to release its Q1 2018 earnings results after the market closes on Tuesday, but I doubt it will provide any commentary regarding Amazon on its conference call.  The company does trade at 26x estimated 2018 earnings, but is expected to grow 30% in that period.
Article continues below advertisement
Could be there is plenty of space for everyone to build a robot vacuum!  Not sure if the world needs that.  But the usual pattern is these stocks that get "Amazoned" sell off a bit, and then rebound depending on the actual threat that emerges.  Personally I stay away from the companies in Bezos' crosshairs.
-JP Gravitt