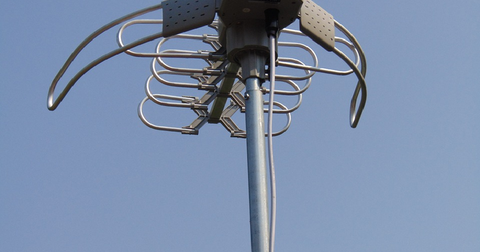 Why Frontier's FiOS Customers Lost Access to Cox's KIRO-TV
By Sophia Nicholson

Mar. 9 2018, Updated 3:24 p.m. ET
Why Frontier customers can't access Cox's KIRO-TV
Frontier Communications (FTR), a leading telecommunications company in the United States, has failed to resolve the dispute with Cox Media Group's KIRO-TV. As a result, Frontier's FiOS customers don't have access to KIRO-TV programming. Cox Media and Frontier couldn't agree on a carriage deal since Cox is demanding a higher fee for programming content.
Article continues below advertisement
Cox Media demands higher rates from Frontier
Cox Media Group operates 14 broadcast television stations. KIRO-TV is one of those stations, licensed in Seattle, Washington, and Tacoma, Washington. KIRO-TV programs included CBS, Get TV, and Laff TV for Frontier subscribers. Frontier provides services to urban, suburban, and rural communities in 29 states.
KIRO-TV was requiring Frontier to pay nearly twice the rate it had been paying for programming content for three years. According to Frontier, the higher percentage demanded by Cox Media would force Frontier to increase its rates, which would directly affect its customers.
Frontier turned down Cox's demands for a fee hike of more than 80% over the next three years. So Frontier's subscribers in the Seattle area will no longer get access to CBS, Get TV, and Laff TV programming.
Steve Ward, Frontier's senior vice president of video technology and content, said that large station owners get enormous subsidies for the publicly-owned TV spectrum. He said companies such as Cox Media should be fair to consumers and not charge skyrocketing fees or use blackout tactics for broadcasting content since it ultimately hurts consumers.
Companies facing carriage fee blackout problems
In 2017, Cox Media withdrew eight of its local TV stations from AT&T (T) and DirecTV for one day due to disagreements related to fee hikes, but the dispute was quickly resolved. Verizon (VZ) also dropped Univision's Spanish language TV channels from its fiber-based FiOS TV network. DISH Network (DISH) had a three-day blackout issue with CBS (CBS) in 2017.