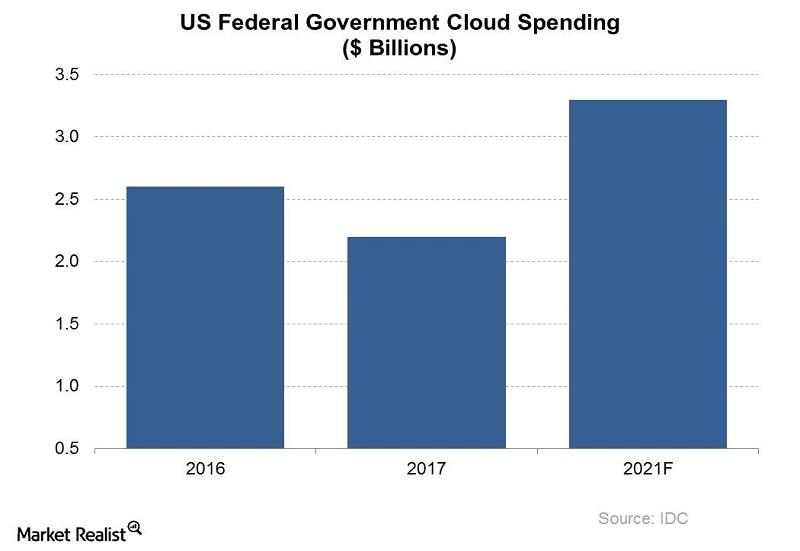 Google to Supply AI Technology for Pentagon's Drone Program
By Ruchi Gupta

Mar. 12 2018, Published 1:39 p.m. ET
Google to help Pentagon analyze drone data
Alphabet's (GOOGL) Google will supply the US Department of Defense with AI (artificial intelligence) technology to help analyze drone data, the company's spokeswoman confirmed to Bloomberg after technology news website Gizmodo reported about a recent dealing between Google and the Pentagon.
Google's deal with the Pentagon for AI technology signals the company's push to get deeper into the US military budget as it seeks to expand the market for its innovations and diversify its revenue streams beyond advertising.
Article continues below advertisement
Google trying to look beyond advertising
Alphabet, Facebook (FB), and Twitter (TWTR) depend on advertising for over 80% of their revenues, but they are looking to diversify their revenue sources to secure their future at a time when the digital advertising industry is heating up with more competition.
Verizon Communications (VZ), which last year launched a dedicated digital media and advertising division known as Oath (after acquiring AOL and Yahoo assets), is threatening to give Google and Facebook tough competition for online advertising budgets.
Going for the government's IT budget
Investing in the modernization of legacy IT (information technology) systems has already made the US government a big purchaser of cloud computing services. According to an IDC study, the US federal government's cloud computing spending was $2.2 billion in 2017, and the government's cloud spending is forecast to swell to $3.3 billion by 2021, driven by the need for new technology tools at the Pentagon.
Amazon, a rival of Google in cloud computing provider market, is one of the cloud computing providers to the US government. Google's entry into the Pentagon's drone program seems to signal its growing interest in challenging Amazon for government IT spending.