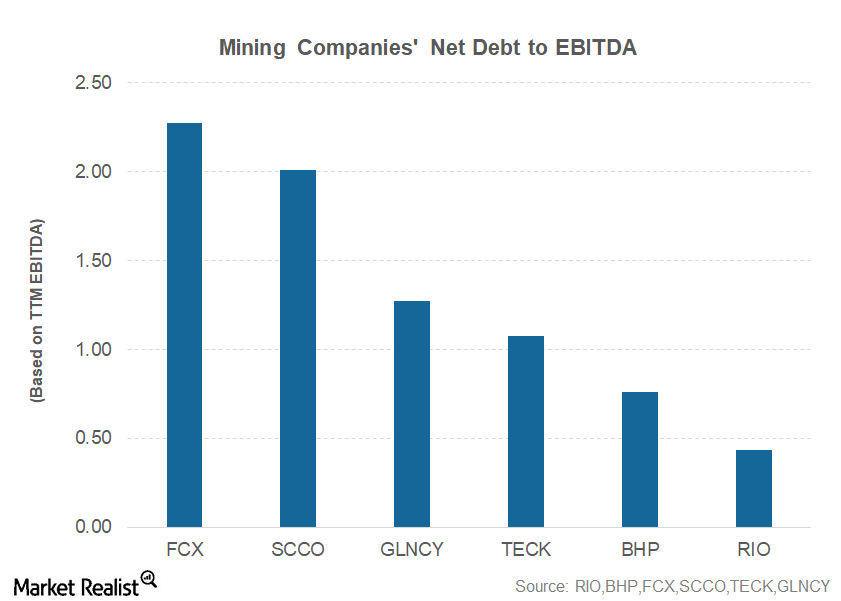 Why Miners Are Favoring a Flexible Dividend Policy
By Mohit Oberoi, CFA

Feb. 9 2018, Updated 7:38 a.m. ET
Flexible dividend
As commodity prices have been strong over the last few quarters, several metals and mining companies have taken a generous view of their dividend policies. Notably, mining companies' dividends had fallen prey to lower commodity prices in 2015. While Freeport-McMoRan (FCX) has reinstated its dividend by announcing a $0.05 quarterly dividend per share, some of the other mining companies have opted for a flexible dividend policy.
Article continues below advertisement
Glencore
Earlier this year, Glencore (GLEN-L) announced its dividend policy under which it would be paying $1 billion in dividends from its marketing arm. The company also intends to pay a minimum of 25% of its industrial free cash flows as dividends. Note that 25% is only the minimum that Glencore intends to pay. The payout ratio could be higher if the company doesn't have sufficient reinvestment avenues.
Rio Tinto (RIO), which had a progressive dividend policy before commodity prices crashed in 2015–2016, has now linked its dividend to its underlying earnings. The company intends to pay between 40% and 60% of its underlying earnings as dividends. Among other miners, Teck Resources (TECK) opted for a supplemental dividend and a share buyback last year to return capital to shareholders.
Alcoa
Looking at Alcoa (AA), the leading US-based aluminum producer, we find that the company intends to have $1 billion in cash on its balance sheet and plans to split its excess cash flows between deleveraging and returning cash to shareholders.
ArcelorMittal (MT), the world's largest steel producer, has also listed a net debt target of $6 billion. The company has reinstated its dividend at $0.10 per share, but it intends to start paying dividends as a percentage of its free cash flows once it achieves its net debt target.
In the next part of this series, we'll see why a variable dividend policy makes sense for metals and mining companies.