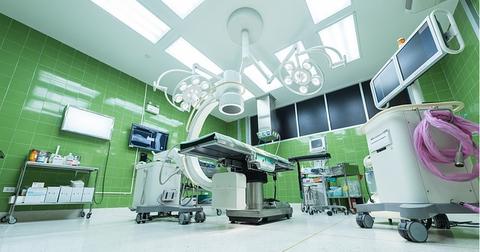 Integration Progress of BDX's Recent Acquisitions and Synergies
By Sarah Collins

Updated
BD's recent acquisitions
Becton, Dickinson and Company (BDX) (or BD) closed its acquisition of Bard on December 29, 2017. The company had announced the $24 billion acquisition in April 2017. In 2017, BD's acquisition of Bard is the second-largest M&A (mergers and acquisition) deal after Johnson & Johnson's (JNJ) $30 billion Actelion acquisition.
The deal follows BD's acquisition of CareFusion for $12.6 billion, which was completed in March 2017, two years after the announcement of the deal in March 2015.
BD is undergoing the integration of CareFusion, which is mostly complete. It expects to generate cost synergies of $325.0 million–$350.0 million by the end of 2018. The deal positioned BD as the leading medication management company in the market.
BD made a number of strategic changes to its business as part of its integration efforts and is on track to achieve its expected acquisition synergies.
Article continues below advertisement
Bard acquisition synergies and integration progress
With the recent acquisition of Bard, BD is accelerating its integration efforts and is restructuring its business. BDX expects to realize cost synergies of $300.0 million by the end of 2020. In fiscal 2018, BDX expects to realize cost synergies of $70 million–$80 million.
The company also stated that it has initiated its investments in revenue synergies and is on track with its revenue synergy plans. BD plans to invest ~$15.0 million toward its Bard revenue synergies in fiscal 2018. The investment is expected to be earnings dilutive by ~50 basis points.
Next, let's take a look at BD's reporting structure changes after the acquisition of Bard.