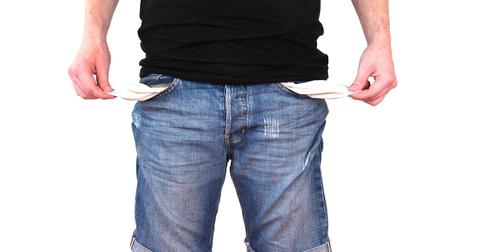 Have We Missed a Greater Threat in the Recent Market Turmoil?
By Ricky Cove

Updated
Understanding the recent market correction
The recent market turmoil that shook investors' confidence has settled for the time being, but the fear that another correction is around the corner could be unsettling. The reason for the market correction was the continued increase in bond (BND) yields, which resulted from rising inflation expectations. Rising inflation (TIP) is expected to force the Fed on a rate increasing spree, which could have an adverse impact on the bond, equity, and currency markets.
The anxiety surrounding a rate hike has settled for the time being, but the issues that came to the forefront still exist—and they could blow up. In this series, we'll explain the issues that could unsettle US markets in the near future.
Article continues below advertisement
A key issue that could impact the US economy
While everyone was focusing on market turmoil, investors may have missed out on the possibility of increased government debt, fueled by recent tax cuts and an expansive budget. In the months ahead, the impact of the recent tax cuts and fiscal spending could lead to higher borrowing by the US Treasury to plug the deficit. With interest rates increasing at the same time, the interest cost of these borrowings could also rise, as investors could demand higher rates to purchase US government debt (GOVT).
Why is rising government debt a greater threat?
Increasing government debt has a considerable impact on the economy and its industries. First, increasing rates make it expensive for companies to borrow and could dent corporate profits, negating the positive impact of recent corporate tax cuts. Bond markets are likely to experience further pain as yields rise and bond investors are likely to face losses. The SPDR high-yield ETF (JNK) and iShares iBoxx high yield corporate bond ETF (HYG) could face declines once yields start increasing. In the next part of this series, we'll explain why the US debt and deficit could rise.