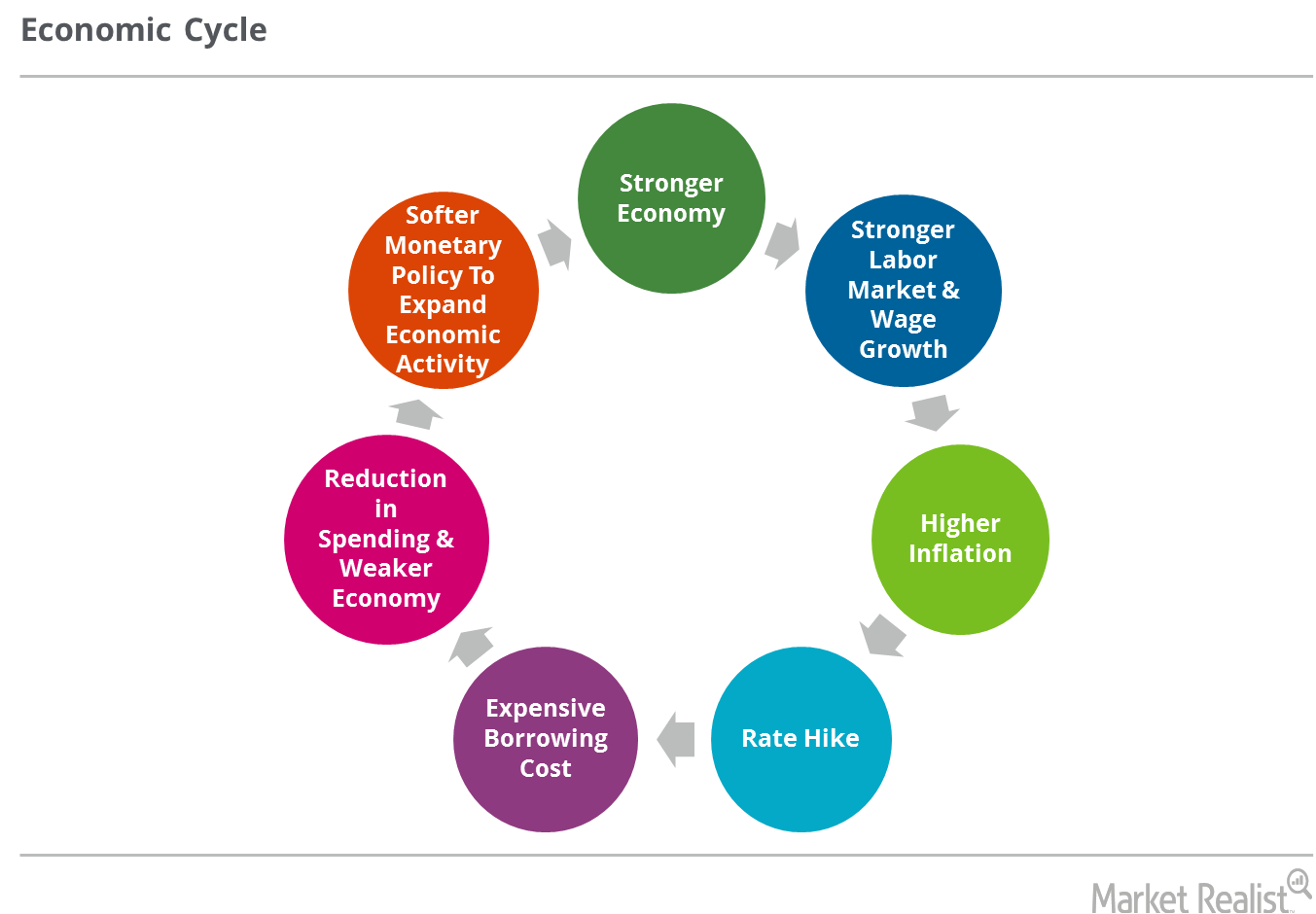 Why Citi Believes Synchronized Tightening Isn't Visible Yet
By Sarah Sands

Oct. 6 2020, Updated 4:04 p.m. ET
Citi on synchronized tightening
In the previous article, we noted that Citi's (C) global macro strategists believe we could see more corrections in the markets due to the Fed's aggressive rate hike process. However, their research note indicated that they don't believe an equity bear market is in the offing.
The Fed began its gradual rate hike process in December 2015. In November 2017, the Bank of England (or BoE) also implemented its first rate hike nearly after a decade. 
However, central banks such as the ECB (European Central Bank) and the Bank of Japan (or BoJ) haven't started the rate hike process. However, the ECB and BoJ have slowed the process of balance sheet expansion.
Article continues below advertisement
This research note stated that we could see synchronized tightening in the global economy in the near future. Although this tightening could occur in the US (QQQ), other developed regions (EFA) such as Europe (N100-INDEX) and Japan (EWJ) could start to raise their key interest rates. On the other side, major emerging economies (EEM) are already in positive interest rate territory.
How tightening could impact the economy
Citi global macro strategists Jeremy Hale, Jamie Fahy, Maximilian Moldashl, Amir Amin, and Skylar Montgomery Koning noted, "So we have tapering but not tightening so far, but the latter is coming."
The note added, "Equities can remain in a bull market if the tightening reflects higher growth, nominal or real." A gradual rate hike process wouldn't be more harmful to the global economy because it has been showing gradual improvement in its growth. However, an aggressive rate hike policy could affect consumer spending and economic activity.
The Citi strategists noted that if this synchronized tightening policy results in higher growth, we could see a strong equity bull market. The iShares MSCI ACWI ETF , which tracks the performance of the global markets, has risen 16.7% in the last one-year period.
Similarly, the S&P 500 Index (SPX-INDEX) and the iShares MSCI Emerging Markets ETF rose 14.3% and 27.0%, respectively, in the last year.