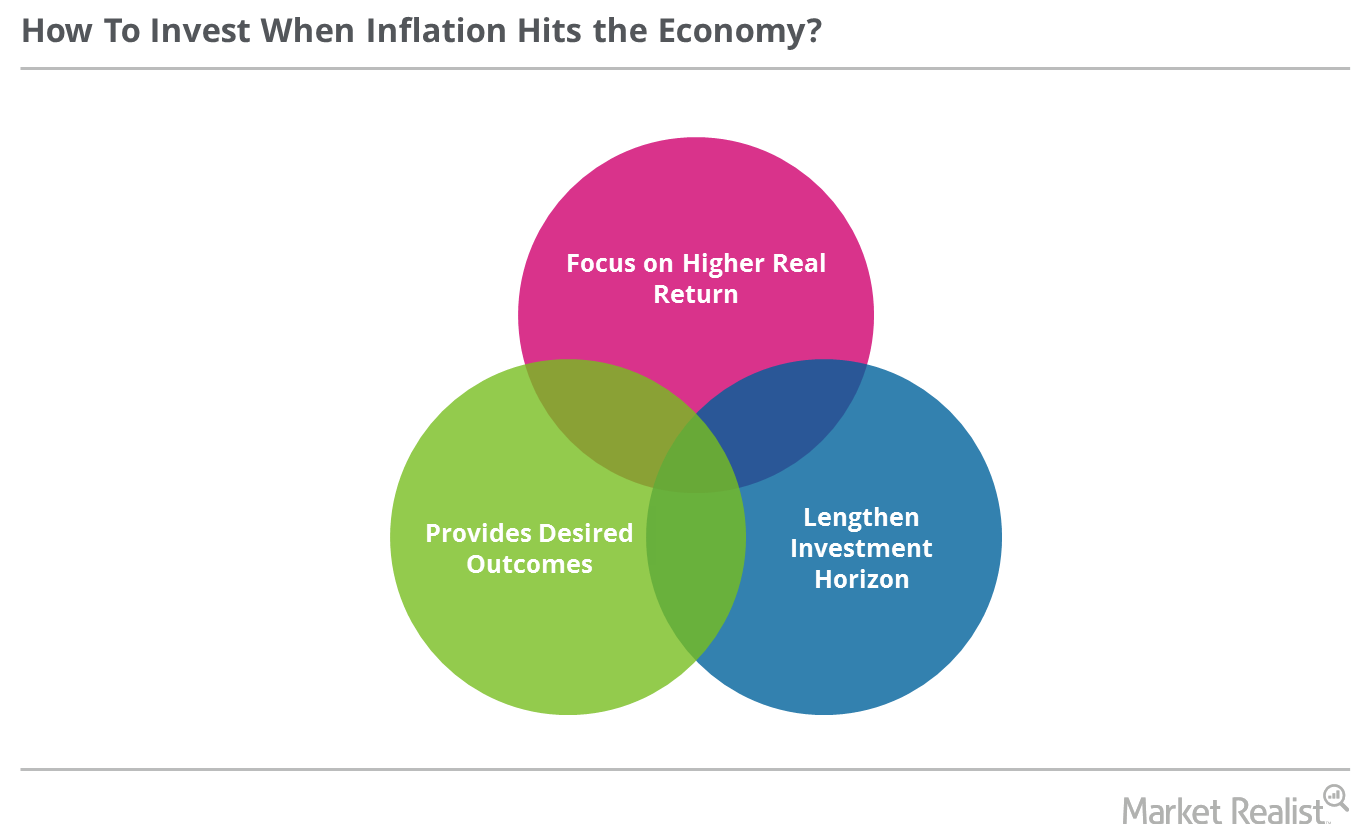 Buffett's Investment Advice When Inflation Rises
By Sarah Sands

Mar. 1 2018, Updated 9:01 a.m. ET
Warren Buffett's investment advice
Warren Buffett has been a great believer in the equity market. His strategy of buying stocks after a dip has been fruitful for investors.
Selecting a particular stock whose business is good and could provide strong returns in the future has been beneficial for investors during changes in market dynamics. Buffett experienced market movement (SPX-INDEX) when inflation hit 14% during the early 1980s. At that time, he also said that investment in select stocks could help investors avoid the negative impact of inflation.
He has the following advice for when inflation hits:
Article continues below advertisement
During a higher inflationary situation, investors should focus their attention on real returns. If a business is providing 20% earnings growth, then real return could be negative during a higher inflationary environment.
During higher inflationary conditions, earnings aren't leading variables for investors.
However, in the present situation, the inflationary condition is improving, which is affecting the movement of the S&P 500 Index (SPY) (SPX-INDEX). It fell 5.4% in the first week of February 2018. On the other hand, the US government implemented the tax reform bill, in which it lowered the tax rate. So individual investors and institutional investors may look to specific stocks that could provide higher real returns.
Inflation-protected bond ETFs
Various bond ETFs such as the iShares TIPS Bond ETF (TIP), the Vanguard Short-Term Infl-Prot Secs ETF (VTIP), and the SPDR Blmbg Barclays TIPS ETF (IPE) could provide protection against inflation. These ETFs returned -1.8%, -0.27%, and -1.8%, respectively, on a year-to-date basis, as of February 27, 2018.
You may be interested to read, .