Product refresh cycle helped IBM's mainframe business
So far in the series, we have discussed IBM's (IBM) Strategic Imperatives segment's performance as well as the company's leadership in US patents for 25 consecutive years. Let's look into IBM's mainframe performance in fiscal 4Q17.
Highlighting the performance of the mainframe business in fiscal 4Q17, IBM stated, "we delivered 71% revenue growth at constant currency, and we had the largest shipped MIPS in any quarter in its history." 4Q17 was the first full quarter for the next generation of its z system, the z14 mainframe, which was launched in July 2017. IBM's z13 mainframe was last refreshed in 2015. Thus, the mainframe product refresh cycle in 4Q17 helped the company to report revenue growth. It remains to be seen whether this performance can be maintained.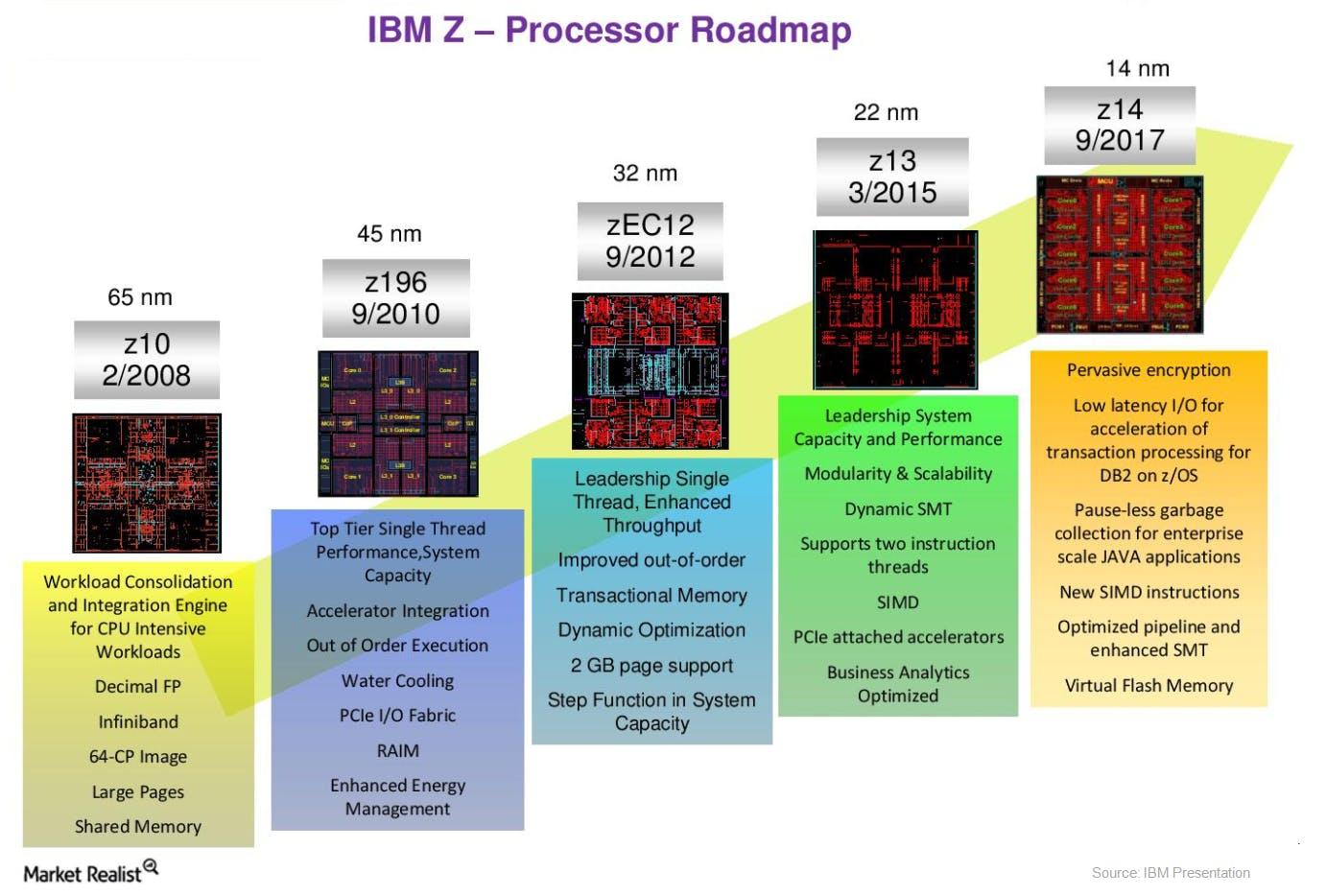 z14 mainframe distinct features would ensure its adoption
IBM's z14 mainframe makes use of encrypted API (application programming interfaces) to address cyber attacks that have compromised financial data as well as focus on mobile security.
A rise in sophisticated cybersecurity attacks such as the Equifax (EFX) data breach, WannaCry, and Petya ransomware, which affected the entire world last year, has urged companies to invest in improving their threat detection technology to be better equipped for future cyber attacks. z14 integrates blockchain offerings, which provide automated compliance and security and is thus built to address this need. In 2017, IBM announced a blockchain-based platform for European (EFA) banks.
In its 4Q17 earnings release, IBM stated that its z14 mainframe is seeing significant adoption in North America where clients are integrating it with the cloud.