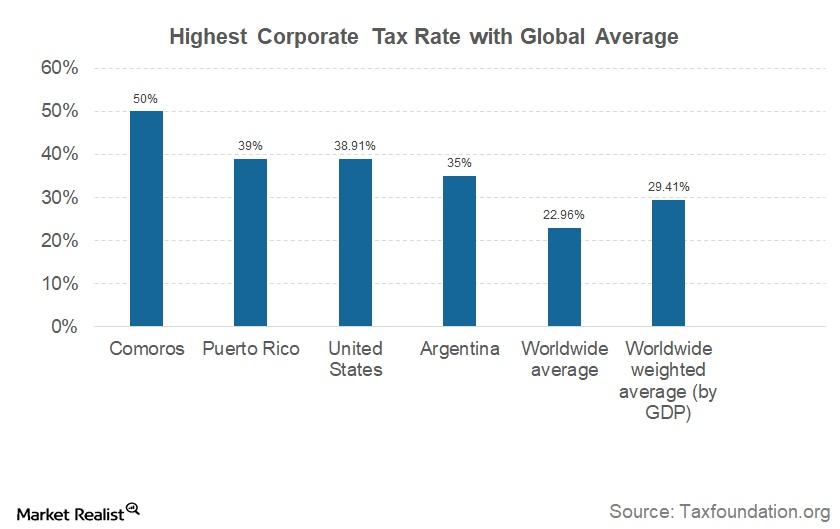 Tax Reform Bill: An Open Letter from 137 Economists
By Ricky Cove

Dec. 6 2017, Updated 1:50 p.m. ET
An open letter from economists
A few days before the US Senate approved its own version of the Tax Cuts and Jobs Act, 137 economists signed an open letter supporting the proposed bill. The economists included previous members of government bodies and economists from academia. They voiced their support by advocating that the tax cuts would lead to more jobs, increased wages, and a better standard of living. They listed the benefits of a lower corporate (LQD) tax rate and the impact it would have on the US GDP in the future.
Article continues below advertisement
Change in corporate tax after three decades
The open letter highlighted that the US corporate tax rate has been left unchanged for the last three decades. The high level of corporate tax has been reducing US companies' (VWO) competitive advantage in the industrial (XLI) world. High corporate tax resulted in companies moving abroad. Apart from businesses moving abroad, the open letter also highlighted how higher taxes impact worker wages, which have remained lower due to higher taxes on businesses (SPY) in the US.
US GDP could improve 3%–5%
The open letter indicated that a permanent corporate tax cut to 20% could boost the US GDP 3%–5%. In defense of the argument that tax cuts would inflate the federal deficit, the open letter said that for every 0.4% of GDP growth there would be $1 trillion additional revenue generated. An economic model forecasting the increased revenue indicated that the benefits of the bill outweigh the drop in federal revenue because of tax cuts.
In the next part of this series, we'll analyze how tax cuts impact the federal deficit. We'll see how tax cuts could impact the US economy and bond (AGG) markets.