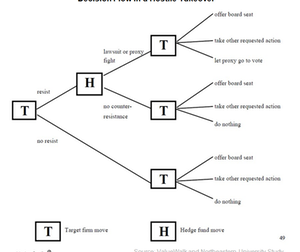 Qualcomm's Resistance Encourages Broadcom to Resort to Hostile Means
By Puja Tayal

Updated
Further negotiation
Broadcom (AVGO) wants to have a friendly deal with Qualcomm (QCOM), but the latter's management has already rejected the former's initial offer. The first and the easiest thing that Broadcom could do now is talk with Qualcomm's board and negotiate a higher price.
In the event no such talk takes place, Broadcom may be encouraged to directly approach shareholders and convince them that they could create more shareholder value independently. Broadcom chief executive Hock Tan has stated that Qualcomm's shareholders are interested in discussing the proposal.
Proxy battle
Many analysts believe that Broadcom would increase its price to between $80 and $85, and some analysts believe that Broadcom could also go as high as $90. RBC Capital Markets analyst Amit Daryanani believes that Broadcom would up its offer to start a proxy battle, even if there is room for negotiation. As the rejection was a unanimous decision by Qualcomm's board, any negotiation is most likely to have a negative outcome. Hence, a better option might be to replace some board of directors.
Bernstein analyst Stacy Rasgon stated that under Qualcomm's governance rules, if Broadcom makes a hostile bid, it can submit its own slate of directors for the nomination to Qualcomm's board before the December 8, 2017, deadline. To replace a director, Broadcom would need a 66% vote among all shareholders. The company has stated that it has received a positive response from shareholders.
Public exchange offer
Stacy Rasgon stated that another possibility could be that Broadcom launches a public exchange offer wherein it directly approaches Qualcomm shareholders and buys their stock for $70 or higher. This would signify that shareholders support the deal and enable Broadcom to file for regulatory approval even without a merger agreement.
In the next part, we'll discuss why Broadcom may be so eager to acquire Qualcomm.