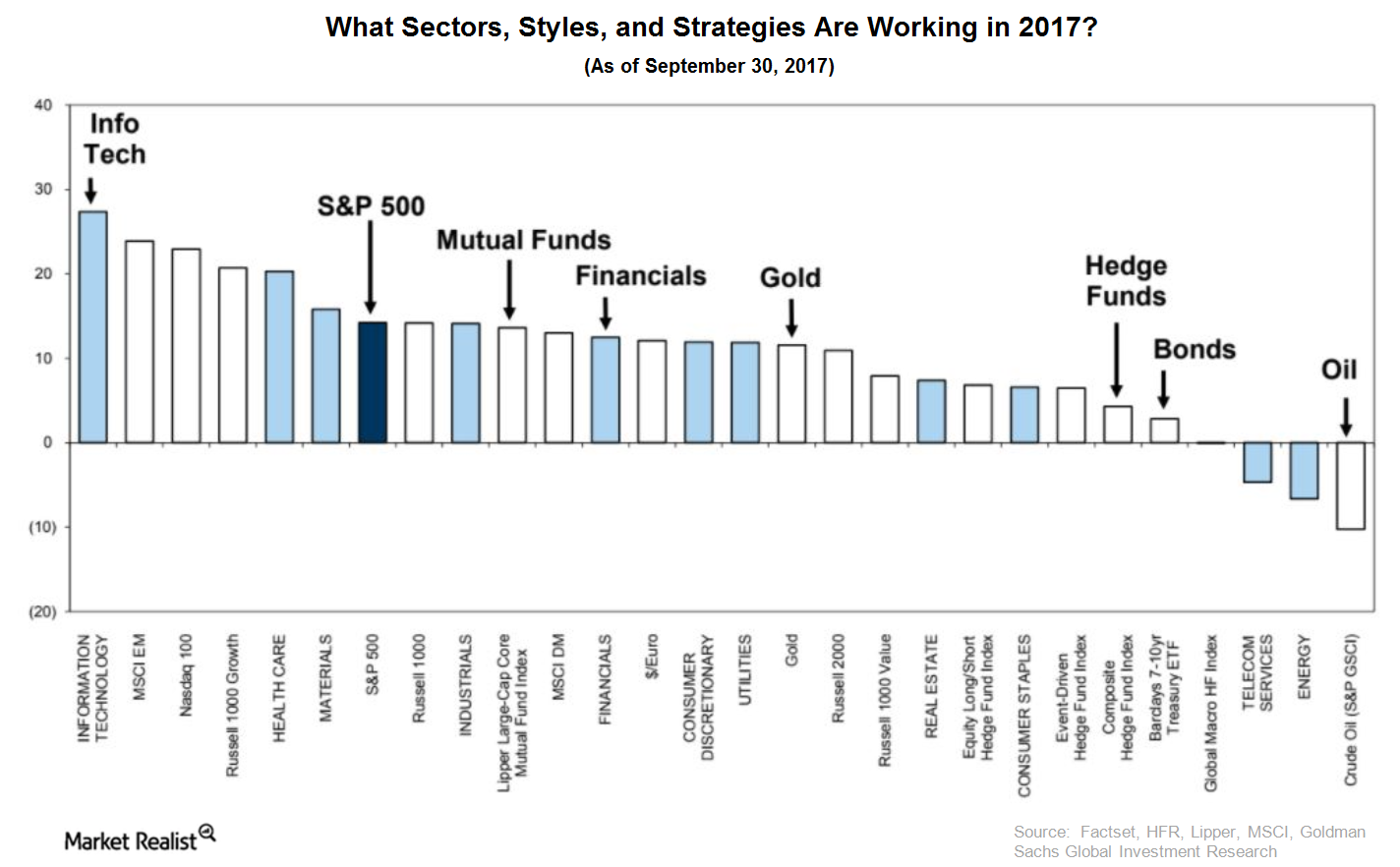 IBM's Sectors and Strategies ahead of 2018
IBM's financial engineering strategies
Previously, we reviewed Factset's report that indicated companies tend to benefit more in the long term when they reinvest their assets to seek organic growth, as opposed to spending them in dividends and buybacks.
This explains why IBM's (IBM) stock failed to rise even after the announcement of an addition to IBM's stock buyback program.
Stock buyback news can provide a short-term boost in a company's stock price as it reduces the total number of available shares. This move can also improve metrics such as EPS (earnings per share) and return on equity.
This news failed to provide a lift to IBM stock, as it has been a long time since the company has resorted to these financial engineering strategies in the absence of revenue growth.
Article continues below advertisement
IBM's stock performance in comparison to other indexes
In February 2017, IBM stock crossed $180.00 per share in February 2017. After that date, the stock has generally declined. Better-than-expected 3Q17 earnings provided relief to IBM stock. The stock rose close to 9.0% on October 18, 2017, one day after the company announced its 3Q17 results.
Despite this gain, IBM's stock is down 11.4% year-to-date. In comparison, the Dow Jones Industrial Average and the S&P 500 (VOO) have gained ~19.2% and 15.7%, respectively.
In 2017, the technology sector lifted the S&P 500 and the Dow Jones. IBM is a leading player in the IT sector, where spending is expected to shift toward public cloud offerings from traditional IT systems, leading to high growth through 2021.
IT spending is expected to grow at a CAGR[2. compound annual growth rate] of 15.9% to $436.4 billion. IBM (IBM), Microsoft (MSFT), Oracle (ORCL), and Google (GOOG)—all leading players in the cloud space—aim to benefit from this trend. IBM's leadership in the hybrid cloud space would also benefit the company.