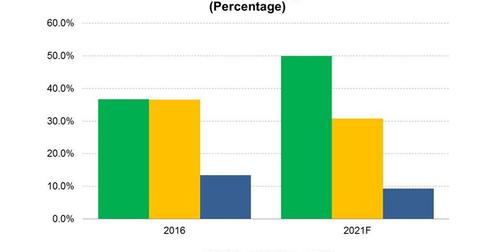 Why Google's First-Click-Free Had to Go
By Neha Gupta

Updated
Google decided to yank "first click free" policy
In October, Alphabet's (GOOGL) Google made a surprise move to end its contentious "first click free" policy. Under this policy, Google required publishers to make a certain minimum number of their premium articles available free of charge to online readers who come to their sites through Google search.
However, several large newspaper organizations such as the Wall Street Journal (NWSA), and the New York Times (NYT) criticized the policy, describing it as detrimental to their subscription business models.
Article continues below advertisement
Move influenced by Google's commitment to quality information
Google CEO (chief executive officer) Sundar Pichai recently shed more light on why the company decided to kill the contentions "first click free" program in favor of a more flexible content sampling model.
Pichai stated: "Our mission to provide useful information to people in every corner of the world is unchanged. We care deeply about the quality of information we provide, and constantly work to get this right. As technology evolves, we have to evolve with it to ensure quality information can flourish."
Pichai also said that Google was working to support journalism in other ways, such as protecting media outlets against cyberattacks and providing newspapers with frictionless payment solutions for subscription sales.