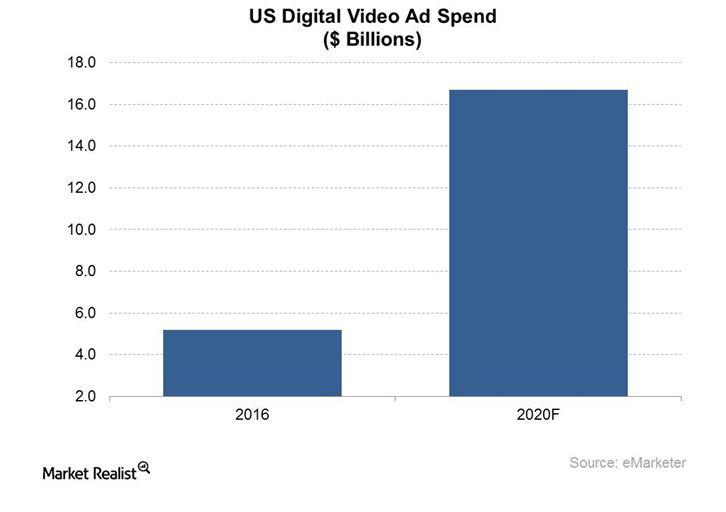 Parsing Facebook's Instant Videos Initiative
Facebook testing pre-load video format
Facebook (FB) is scheduled to report its 3Q17 results at a time when it is making an aggressive video push. The social media giant recently launched a dedicated video tab called Watch.
As part of its video push, Facebook is testing a pre-load video format called Instant Videos, TechCrunch reported. Instant Videos is a version of Instant Articles that is dedicated to video clips.
Facebook's Instant Videos allows users to download videos to their mobile devices when they have free Internet access, such as a Wi-Fi hotspot or at home. Instant Videos downloads clips when a user is connected to Wi-Fi, reducing the device's mobile data usage.
Article continues below advertisement
Facebook pursuing online video ads
Facebook's move with Instant Videos fits the company's strategy of encouraging video consumption on its platform as it pursues more online video advertising dollars. According to eMarketer, US (SPY) brands could spend $16.7 billion on digital video advertising by 2020, up from $5.2 billion in 2014.
As Facebook runs out of space to display ads on users' newsfeeds, it is looking to videos to expand its advertising opportunities. The Wall Street Journal reported that Facebook was willing to pay as much as $3.0 million per episode of broadcast-quality programming. Facebook could spend as much as $1.0 billion to build its video platform.
Amazon (AMZN), Netflix (NFLX), and Apple (AAPL) are also spending big money to acquire high-quality video content. Netflix is expected to spend $6.0 billion on content in 2017, while Amazon's video content budget is estimated to be ~$4.5 billion this year. Apple is said to be committing $1.0 billion to video programming.
Find Wi-Fi may have been a precursor to Instant Videos
The move by Facebook earlier in 2017 to roll out its Find Wi-Fi feature globally now seems to have been a preparation for Instant Videos. Find Wi-Fi enables Facebook users to locate nearby Wi-Fi hotspots, allowing them to watch video content without maxing out their data allocation on their cellular devices.