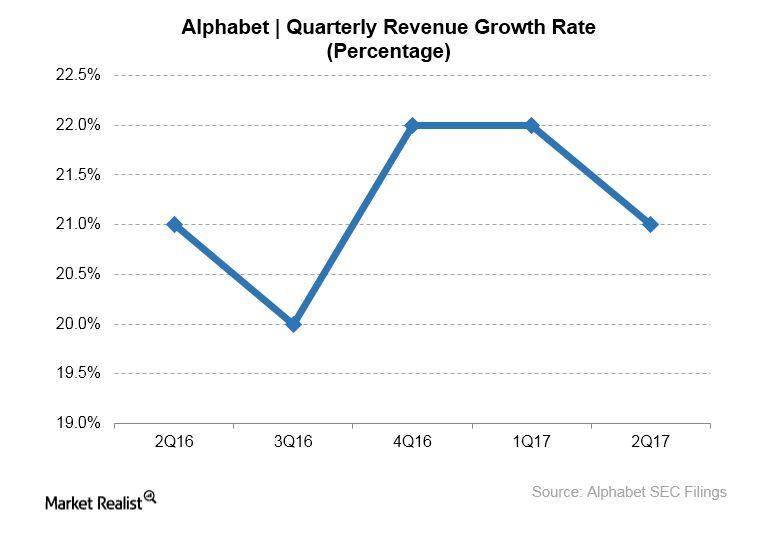 Alphabet's Loon Technology is Disputed
By Ruchi Gupta

Dec. 4 2020, Updated 10:53 a.m. ET
Expanding market for Google services
As Alphabet (GOOGL) moves closer to the commercial deployment of Project Loon, it is important for investors to take note of a dispute that could complicate the future of the business. Through Loon, Alphabet seeks to provide Internet connection to more than 4.0 billion people, especially in emerging markets (EEM).
If Loon succeeds in its mission, it could significantly expand the market for Google's online services, boosting revenue growth. Loon intends to work closely with network operators to supplement their network infrastructure by providing its high-flying large balloons to extend Internet connection to remote locations, and it would make money in the process.
Article continues below advertisement
Alphabet loses crucial Loon patent
A simmering row over patent ownership threatens to dim Loon's star. Space Data sued Alphabet last summer, making wide-ranging claims against Alphabet's Project Loon. Space Data's claims included patent infringement and misappropriation of trade secrets, according to Wired.
In June, Space Data scored a surprise victory against Alphabet by overturning Alphabet's claim to a fundamental patent underlying Project Loon's operation. The loss of the patent presents Alphabet with a number of risks. Namely, it could impair Loon's ability to control the movement and positioning of its large balloons.
Fine may cut into Alphabet's profit
The loss of the patent could also strengthen Space Data's case against Alphabet, which may expose the company to fines or expensive settlements. When it comes to fines, Alphabet understands the pain. In 2Q17, Alphabet's bottom line was rocked by a Europe Union (EZU) fine that cut its profit by more than $2.7 billion. Considering Alphabet's repute and its competition with Facebook (FB) and Twitter (TWTR) in the online advertising arena, a dispute over trade secrets doesn't augur well for its image.