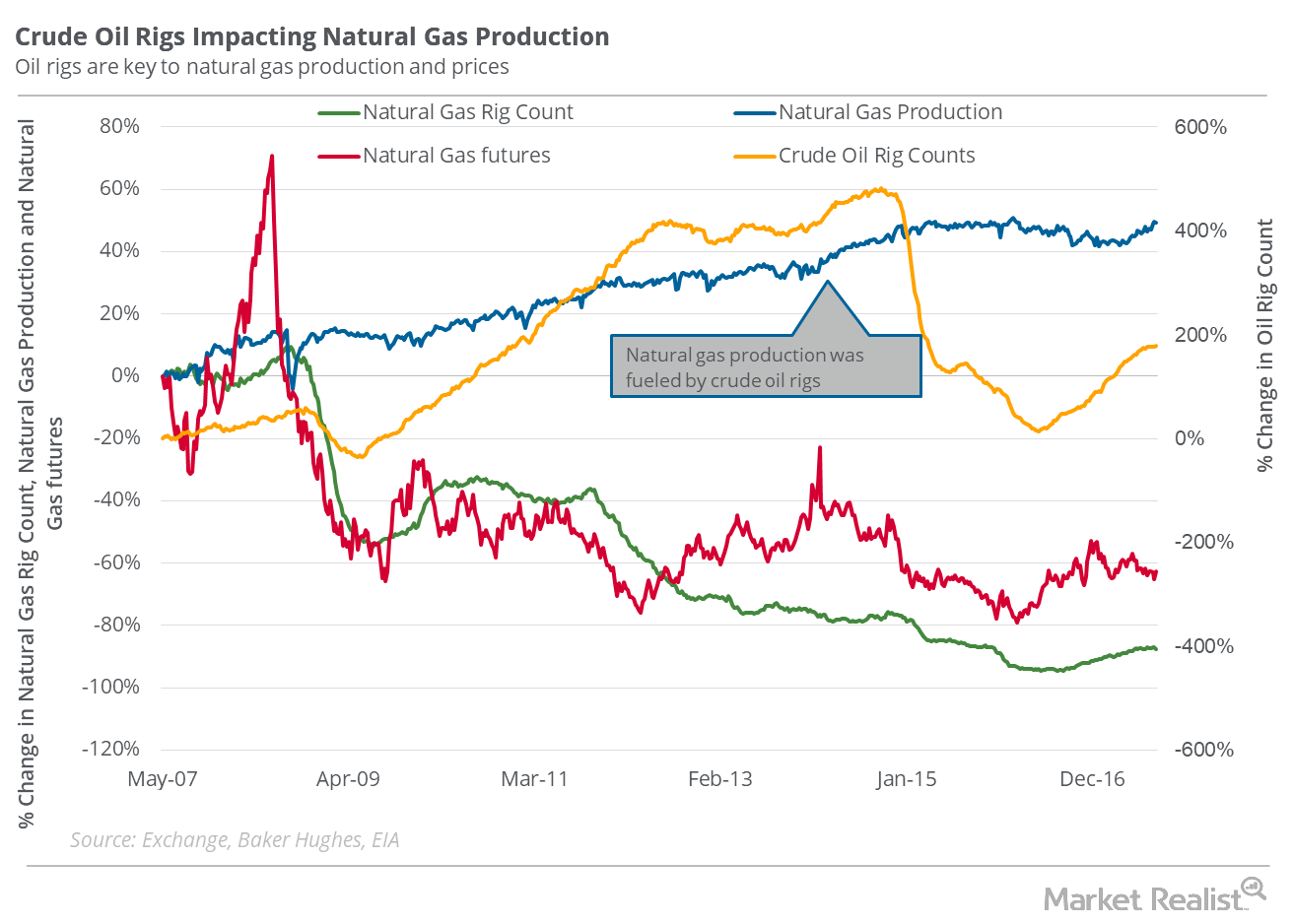 Why Oil Above $50 is a Concern for Natural Gas Bulls
The natural gas rig count
The natural gas rig count rose by four to 190 in the week ended September 22, 2017. YoY (year-over-year), the natural gas rig count has more than doubled. However, the price of natural gas (BOIL) fell 2.6% YoY.
Article continues below advertisement
Natural gas production
The natural gas rig count has fallen 88.2% from its record high in 2008. However, natural gas supplies have kept rising. The upsurge in the oil rig count due to high demand over the last decade could be behind the higher gas supplies. Natural gas is a by-product of oil extraction.
Last week, the oil rig count fell by five to 744. Based on oil prices and rig count trends, the oil rig count could fall further. However, US crude oil's (DBO) recent rise above $50 could encourage US oil producers to increase their production, which would boost natural gas supplies.
Based on EIA (U.S. Energy Information Administration) data, new-well gas production per rig, or rig efficiency, could fall 3,000 cubic feet a day between September and October 2017, which could bring some relief to natural gas bulls. This relief could be important for natural gas-weighted stocks such as Antero Resources (AR), Range Resources (RRC), and Southwestern Energy (SWN).