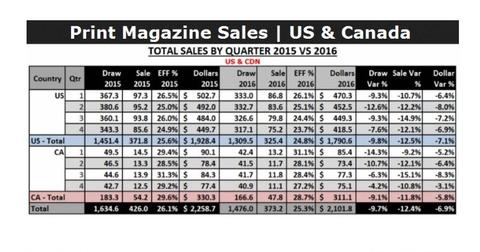 Behind Time's Portfolio Rationalization
By Ruchi Gupta

Updated
Time is selling magazine titles
Time (TIME) has confirmed plans to divest itself of certain small magazine publications. The company also plans to sell its majority stake in other lifestyle magazine titles.
The magazines that Time has decided to unload are Coastal Living, Sunset, and Golf. Coastal Living focuses on home design and travel. Sunset focuses on West Coast lifestyle with coverage around issues such as travel, food, home, and garden. Golf is centered on issues around golfing such as golf instruction, courses, and equipment.
Article continues below advertisement
Nonessential to turnaround strategy
Time considers these three magazines small operations and thus nonessential to its turnaround strategy. The sale of these assets is expected to allow Time to focus on building its biggest growth drivers that are capable of moving the needle the most.
Time is also seeking a buyer for its majority stake in Essence, a monthly lifestyle magazine for black women. Time has been rattled by the shrinking market for print magazines. According to MagNet, magazine sales across the United States (SPY) and Canada fell 12.4% in 2016, as shown in the above chart.
Digital strategy
Time is executing on a digital strategy to enable it to grow in the digital age. This digital strategy includes creating videos for social media and Internet advertisers.
The sale of certain magazine titles is part of Time's effort to reinvent itself in an environment where it's losing advertising revenues to Internet companies such as Facebook (FB), Alphabet's (GOOGL) Google, Yelp (YELP), and Twitter (TWTR).