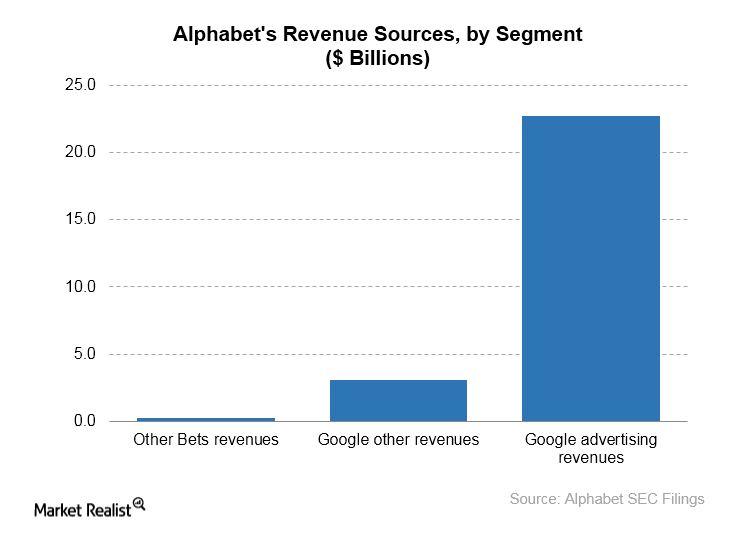 What Risks Does Alphabet Face?
By Ruchi Gupta

Aug. 1 2017, Updated 4:37 p.m. ET
Google could face more fines in Europe
In June, the European Commission, the executive arm of the European Union (EZU), slapped Alphabet (GOOGL) with a $2.7 billion fine because the Commission's antitrust investigations showed that Google was abusing its monopoly in Internet search to hurt its rivals in online shopping services. The EU continues to pursue Google, and the company risks facing more fines.
In its recent quarterly securities filing, Alphabet disclosed that Google was the subject of two investigations by EU's antitrust regulators. The first investigation pertains to Google's Android distribution practices. Android is the dominant mobile operating system in the world. It competes with Apple's (AAPL) iOS, Microsoft's (MSFT) Windows, and BlackBerry's (BBRY) BlackBerry OS.
Article continues below advertisement
Google's AdSense under scrutiny
The second investigation concerns Google's advertising service called AdSense. Google partners can use AdSense to monetize their websites by displaying advertisements served by Google.
Google is unsure what the outcome of these probes will be. However, the company knows that adverse decisions could lead to fines and directives for it to alter or end some of its practices.
Google living in fear
Fines would inflict almost instant financial pain on Google as they did in 2Q17, while the directive to alter practices could lead to the loss of future revenues as the company's competitiveness in advertising may be blunted. As shown in the chart above, advertising is Alphabet's primary source of revenue, and it's facing off with Facebook (FB) and Twitter (TWTR) in this market.