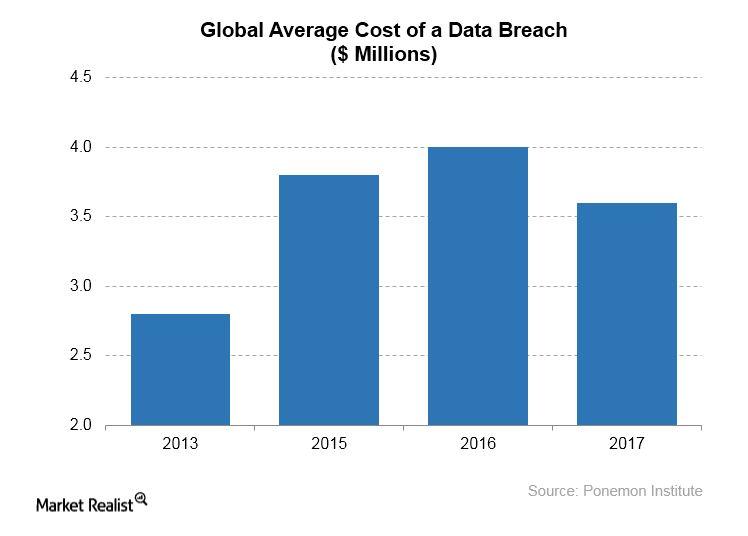 The Apple-Cisco Plot to Undercut Competitors
By Ruchi Gupta

Aug. 14 2017, Updated 7:36 a.m. ET
Making life harder for competitors
Apple (AAPL) and Cisco Systems (CSCO) have hatched a plot to shrink the ground on which their competitors stand. Both companies are talking with insurance companies to lower cybersecurity insurance charges for businesses that use their technology.
The argument, according to a Reuters report, is that a business that uses a combination of Apple and Cisco technologies is more protected against cyberattacks than a business that uses rival technologies such as the Android mobile operating system or switches and routers from other providers.
Article continues below advertisement
The case against uniform premium rates
Apple and Cisco reason that if their products are more protected against cyberattacks, their customers shouldn't be subjected to the same insurance premium rates as customers that use what they perceive to be less secure products.
Given the high cost of dealing with cyberattacks, many businesses will likely be drawn to technology vendors who promise to help them lower their cybersecurity insurance expenses. Notably, the global average cost of a data breach is estimated at ~$3.6 million per incident, according to Ponemon Institute.
Weakening the argument of competitors
If Apple and Cisco succeed in negotiating lower premiums for their business customers, they could get more enterprise customers interested in their products and technologies, and in that process, they could weaken rivals.
While Apple counts Alphabet's (GOOGL) Google, Microsoft (MSFT), and BlackBerry (BBRY) among its mobile competitors, Cisco counts Juniper Networks (JNPR) and FireEye (FEYE) among its main challengers in the network and cybersecurity markets.