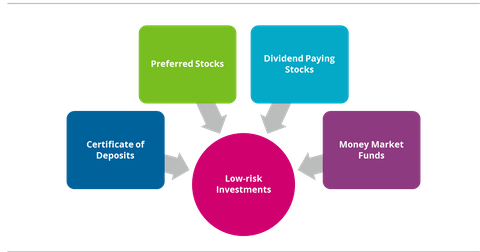 Howard Marks Warns Investors to Be Cautious on the Markets
By Sarah Sands

Updated
Howard Marks on the market movement
In the interview with CNBC on August 10, 2017, Howard Marks, billionaire value investor and founder of Oaktree Capital Management, talked about elevated prices, low prospective returns, high risk, and risky behavior. In the present scenario, investors don't agree on these four components.
Marks wrote in his investment letter last Wednesday, "Given my view of the environment, the only reason to be aggressive today is because defensive investing implies low prospective returns. But the question is whether pursuing high expected returns through aggressiveness can be counted on to be rewarded. If the answer is no, as I believe, then this is a time for caution."
Lower economic growth (VFINX) (IVV) and consumer activity affected the earnings growth of various corporations. The Fed's easy monetary policy and persistent lower interest rate drove the market's performance (IWM) and pushed up the indexes to new highs. It created risk in the market (SPY) (QQQ).
Some believe that in the present scenario, investors are playing in a risky environment. Marks advised investors to be cautious and look at low-risk investments to safeguard their returns from possible future losses.
He wrote in his investor letter, "When the market is rational, low-risk investments will always appear to offer prospective returns lower than those on high-risk ones. But in tough times, the former are less likely to bring losses than the latter."
Article continues below advertisement
Low-risk investments
Some investors may focus on low-risk investments such as preferred stocks, dividend-paying stocks, certificates of deposit, money market funds, and municipal bonds, which sometimes have the potential to provide strong returns.
In the next part of this series, we'll analyze Marks's view on market risk.