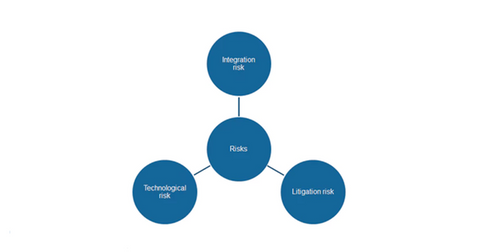 Stryker Won the Patent Case against Zimmer Biomet Holdings
By Sarah Collins

Updated
Patent case against Zimmer Biomet Holdings
On July 12, 2017, a US district court judge increased the penalties to be paid by Zimmer Biomet Holdings (ZBH) to Stryker (SYK) related to its patent infringement case. The patent case was filed by Stryker in 2010 against Zimmer Biomet Holdings. It claimed the infringement of Stryker's three patents on a surgical cleaning wand used during orthopedic surgeries with Zimmer Biomet's Pulsavac Plus device. The judge ruled willful infringement of patents by Zimmer Biomet Holdings and awarded enhanced triple damages of $248.7 million to Stryker.
On July 12, 2017, Stryker rose ~2.7%. However, Zimmer Biomet Holdings witnessed a fall of around -0.60% in its stock price. Such company-related events might also impact ETFs such as the iShares Edge MSCI Min Vol USA ETF (USMV), which holds ~1.5% of its total holdings in Stryker.
Article continues below advertisement
Notably, litigation risk is an inherent characteristic of the medical device industry. Medical firms are usually involved in multiple lawsuits. Stryker is involved in a number of lawsuits with its competitors. Some of them include Stryker's Mako and Smith & Nephew's (SNN) Blue Belt Technologies patent war and a recently closed case involving Stryker, Orthophoenix, and Medtronic (MDT).
Lawsuit details
In February 2013, a federal jury awarded $70 million to Stryker for infringement of all three of its patents by Zimmer Biomet Holdings. In August 2013, the damages were tripled to $228 million citing "willful" infringement of patents by Zimmer Biomet Holdings.
In 2014, the Federal Circuit Court rolled back the willful infringement ruling. The court remanded the lawsuit for further consideration by the district court. Since then, in a recent ruling by the Supreme Court, the basis for the triple damages was redefined and the lawsuit was sent back to the district judge for reassessment. The district judge reaffirmed his earlier ruling of willful infringement and triple damages to be awarded to Stryker, which now stands at $248.7 million.
Next, let's discuss Stryker's recent partnership to accelerate its additive manufacturing business.