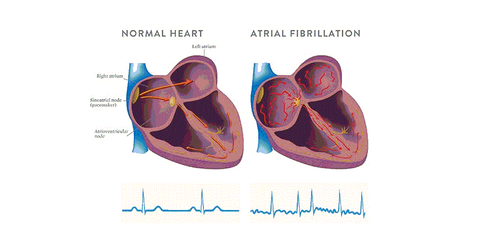 Abbott Gets CE Marking: TactiCath Contact Force Ablation Catheter
By Sarah Collins

Updated
CE Marking
On May 9, 2017, Abbott Laboratories (ABT) announced that it received CE Marking (European Conformity) for its sensor-enabled TactiCath Contact Force Ablation Catheter. The device is an addition to the market-leading TactiCath Contact Force Catheter Family. The catheter is developed with the aim to treat atrial fibrillation (or AF) more effectively. The technology, when integrated with the company's 3D (three-dimensional) mapping system,[1. For brief details of the company's 3D mapping system, read How FDA Approval of EnSite Precision Will Benefit St. Jude's.] will help physicians model the heart more precisely.
The device is currently launched in select European countries. The full launch of the device is expected in 3Q17. However, in the United States, the device is currently under review.
Article continues below advertisement
Atrial fibrillation
Atrial fibrillation is a type of arrhythmia or abnormal heart rhythm. According to Abbott Laboratories, "Arrhythmias develop when electrical signals that regulate heart rhythms become disrupted or change, making the heart develop an irregular heartbeat. A patient with AF is at increased risk for stroke because the rapid heartbeat can let blood pool in the heart, which can cause clots to form and travel to the brain."
Ablation catheters deliver radio-frequency energy to cardiac tissue, which creates small scars to areas that generate arrhythmias, and the optimal electrical signals in the heart are restored.
Medtronic (MDT) and St. Jude Medical, which is now part of Abbott Laboratories, are the market leaders in the AF treatment space. Boston Scientific (BSX) and Johnson & Johnson (JNJ) are the other major market players. You can get exposure to the growth potential of Abbott Laboratories by investing in the Vanguard S&P 500 ETF (VOO), which holds ~0.40% of its total portfolio in ABT.
Next, let's look at progress for the integration of the company's recent St. Jude Medical acquisition.