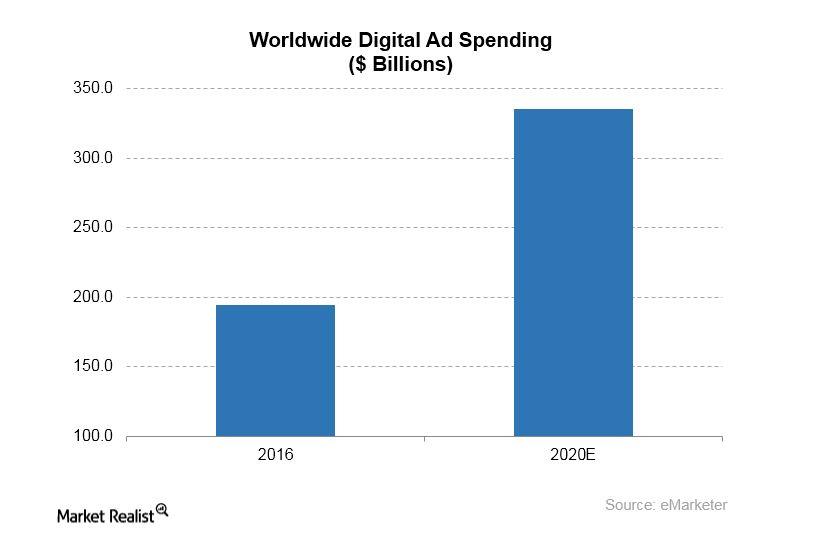 Telltale Signs of Amazon's Coming of Age in the Ad Business
By Neha Gupta

May. 30 2017, Updated 7:35 a.m. ET
Possible acquisition of Marketplace Ignition
WPP, the world's largest advertising agency, recently acquired a consulting company specializing in helping brands to navigate Amazon (AMZN). The company is called Marketplace Ignition, and it's headquartered in Atlanta.
Article continues below advertisement
Acquisition of Marketplace Ignition speaks louder than words
Among its other roles, Marketplace Ignition helps businesses to run more successful ad campaigns on Amazon's site. Its acquisition by Possible, a subsidiary of WPP, is telling. First, WPP's CEO, Martin Sorrell, is among the advertising executives who have recently been talking about marketers' shifting away from Facebook (FB) and Google (GOOGL) in the advertising industry (QQQ) (XLK) (SPY).
It appears as that WPP, which is well-placed to understand what marketers think or want, is convinced that Amazon is going to be a big deal in the advertising world. If that's the case, then WPP is preparing to take advantage of Amazon's ad success.
A $335 billion fortune
The size of Amazon's ad business is one of the company's biggest secrets. However, analysts believe that it's growing steadily and will be worth more than $5.0 billion by 2018.
Worldwide, though, the ad industry is enormous and growing. Research company eMarketer estimates that marketers worldwide will spend $724.1 billion on advertising in 2020, with more than $335.0 billion going to digital channels. Global digital ad spending was estimated at $194.6 billion in 2016, as we can see in the chart above.