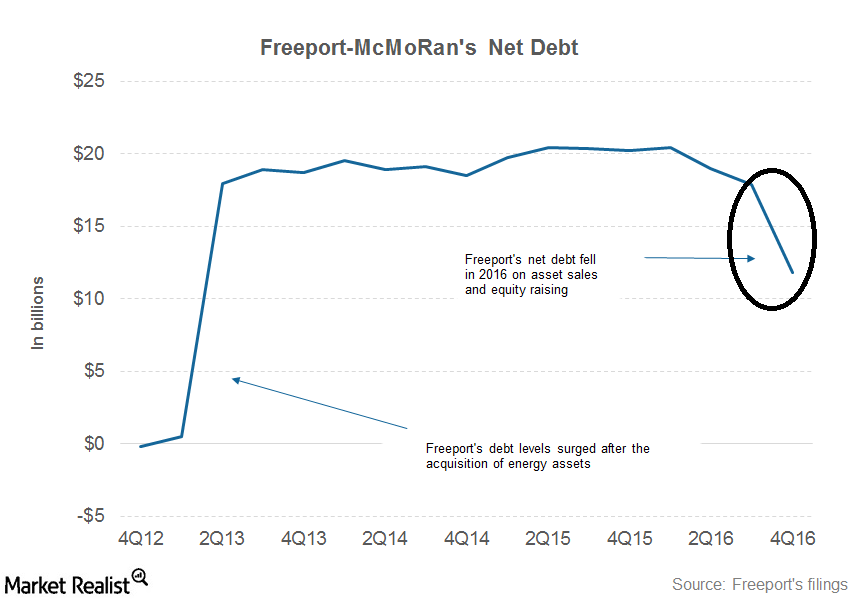 Freeport-McMoRan: The Bullish Drivers for 2017
May sell-off
May has generally not been a positive month for equity investors (DIA)(DJIA-INDEX). This phenomenon is infamously known as "sell in May and go away." When the broader markets fall, mining shares can't be far behind. Companies in the metals and mining space are seeing substantial downward price action in May.
Freeport-McMoRan (FCX) closed at $11.68 on May 4, losing 2.8% from its previous day's closing. The stock is now trading with year-to-date losses of 11.4%, based on May 4 closing prices. Copper, which is the key commodity that Freeport sells, has also pared its 2017 gains and is trading with modest YTD gains of 1%. While Freeport and copper prices have come under pressure, bulls could still find solace in some bullish drivers, which could lead to a recovery in Freeport's stock.
Article continues below advertisement
Bullish drivers
Copper's story has been supply-side-driven with some market participants projecting a deficit in 2017. You can define "a deficit" as demand in excess of production. Despite the recent sell-off in the mining space, not much has changed on the supply front. Notably, leading miners (GLNCY) like BHP Billiton (BHP) and Rio Tinto (RIO) have trimmed their copper production guidance for this year.
Resolution of Indonesia issues: Freeport has started contract negotiations with the Indonesian government, and an amicable resolution would be positive for Freeport.
Freeport's debt position is much more manageable now. The company looks to be in a better position to cope with lower commodity prices compared to the last year, when its survival only came under question amid falling copper prices.
Meanwhile, bears also have their set of arguments. We'll discuss these in detail in the next part of this series.