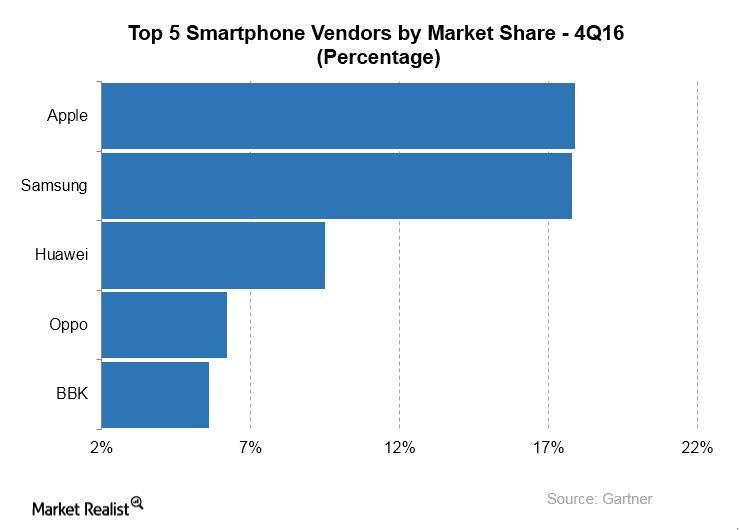 Does BlackBerry Need a Name Change?
By Ruchi Gupta

Nov. 20 2020, Updated 12:28 p.m. ET
RIM isn't returning
For BlackBerry (BBRY), a company that's gone from being active in the handset business to being focused on just software and services, wouldn't a name-change underline the transition? 
BlackBerry's CEO, John Chen, at one point entertained the thought of changing the company's name to Research In Motion (or RIM) to signify a return to its roots. However, he no longer thinks this is necessary, and the reason he's given for his change of heart is interesting.
According to Financial Times, Chen now believes that only weak companies alter their names as they try to reverse their fortunes. He says it that if your son isn't doing well in math at school, you don't change his name, as it won't improve his grade.
Article continues below advertisement
Fall from glory
While BlackBerry may have switched from hardware to software and some people still associate it with its past, it prefers to remain BlackBerry. RIM changed its name to BlackBerry in 2013. The company dominated the Smartphone market for years until Apple (AAPL) and Samsung (SSNLF) showed up and rapidly consumed its market share to the point of putting it out of business.
The above chart shows the top Smartphone vendors by market share in 4Q16. BlackBerry doesn't feature among them, but about a decade ago, it would have been at the top of the list.
Blackberry's comeback
The BlackBerry brand lives on in the Smartphone market, as the company has licensed the brand to outside manufacturers in China (FXI) (MCHI), Indonesia, and India to produce handsets bearing its name. New BlackBerry handsets are also running Alphabet's (GOOGL) Android operating systems instead of the BlackBerry's native mobile operating system.
Such shifts are a sign that BlackBerry is more interested in a mobile software and services comeback rather than a handset comeback.