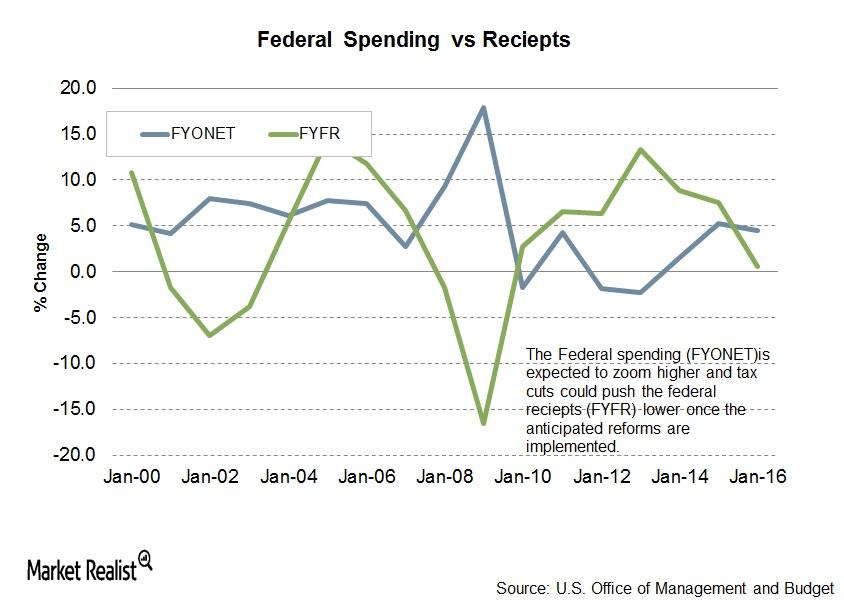 Will Healthcare Setback Push Trump to Meet Election Promises?
Election promises
Trump is unlikely to back down on other election promises that he made during his campaign. Healthcare affects Americans significantly, and the American Health Care Act (or AHCA) in its current version leaves many gaps as compared to Obamacare. Thus, many Republicans weren't prepared to accept the bill in its present form. After the bill was yanked before a vote, President Trump said, "Nobody knew health care could be so complicated."
Trump signed two executive orders on March 31 that target trade deficits and import duty evasion by US trading partners. Trump continues to act on his promised agenda and will be hoping for better support for his future plans.
Article continues below advertisement
What lies ahead for the markets?
Attention is now turning to tax reforms and infrastructure spending plans, the other two major plans Trump has outlined. Republicans are likely to favor these reforms with little opposition as compared to the AHCA. Markets have rallied on hopes for tax cuts and fiscal spending (ITB), which are expected to improve US corporate earnings. These hopes have been helping the continued rally in stock markets (XLF) (XLI) and boosting the demand for commodities, especially industrial commodities (DBB) (HEVY). This positive momentum is expected to continue as market participants believe the Trump administration is working towards unveiling favorable tax reforms.
In the remaining parts of this series, we'll evaluate how things have moved since "Trumponomics" was conceived in November and where we are likely headed.