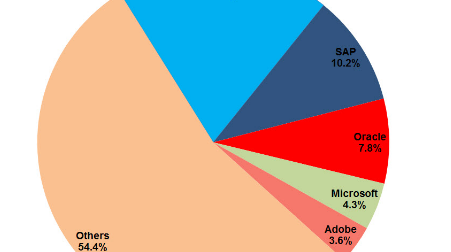 Customer Relationship Management: Could Salesforce Lose Its Lead?
By Anne Shields

Updated
LinkedIn brightens Microsoft's prospects
Earlier in this series, we discussed Salesforce's (CRM) vulnerability in the SaaS (software-as-a-service) space. Despite losing its lead in the SaaS space, it still rules the CRM (customer relationship management) space—though this may not be for long. Salesforce might lose its lead to Microsoft (MSFT).
Citing a field survey conducted by Jefferies Group, in late 2016, The Wall Street Journal reported that Microsoft Dynamics 365 was priced lower than Salesforce's comparable offering. Salesforce and Microsoft cater to a price-sensitive market, and Microsoft Dynamics 365 has the edge over Salesforce.
Article continues below advertisement
Microsoft's Dynamics 365, which operates in the CRM space, will also benefit from LinkedIn's acquisition. LinkedIn gave Microsoft access to large data sets, which are essential to the development of AI (artificial intelligence). Microsoft's Dynamics 365 boasts various AI features that integrate with ERP (enterprise resource planning), CRM, and supply chain software. Morgan Stanley (MS) views data as the "holy grail of AI." Given Microsoft's success in the cloud, it's possible that it could win the top position in the CRM space.

Peers' rapid growth threatens Salesforce's dominance
Microsoft is not the only threat to Salesforce's CRM dominance. Oracle's acquisition of NetSuite demonstrates its ambitions to scale up in the CRM space.
Gartner expects CRM to become a $36.5 billion market this year. Salesforce leads the CRMspace with a market share of 19.7%, followed by SAP (SAP), which has a 10.2% market share. Oracle (ORCL), Microsoft, and Adobe (ADBE) were the other top five players. Among them, Adobe's revenue rose the fastest, by 26.9%, while Salesforce and Microsoft reported revenue rises of 21.1% and 20%, respectively.
The CRM space attracts tech players due to its high expected growth. Although Salesforce leads the space, Microsoft and Adobe's rapid growth is threatening its leadership. Earlier in this series, we discussed these two players' growing collaboration in the cloud space.