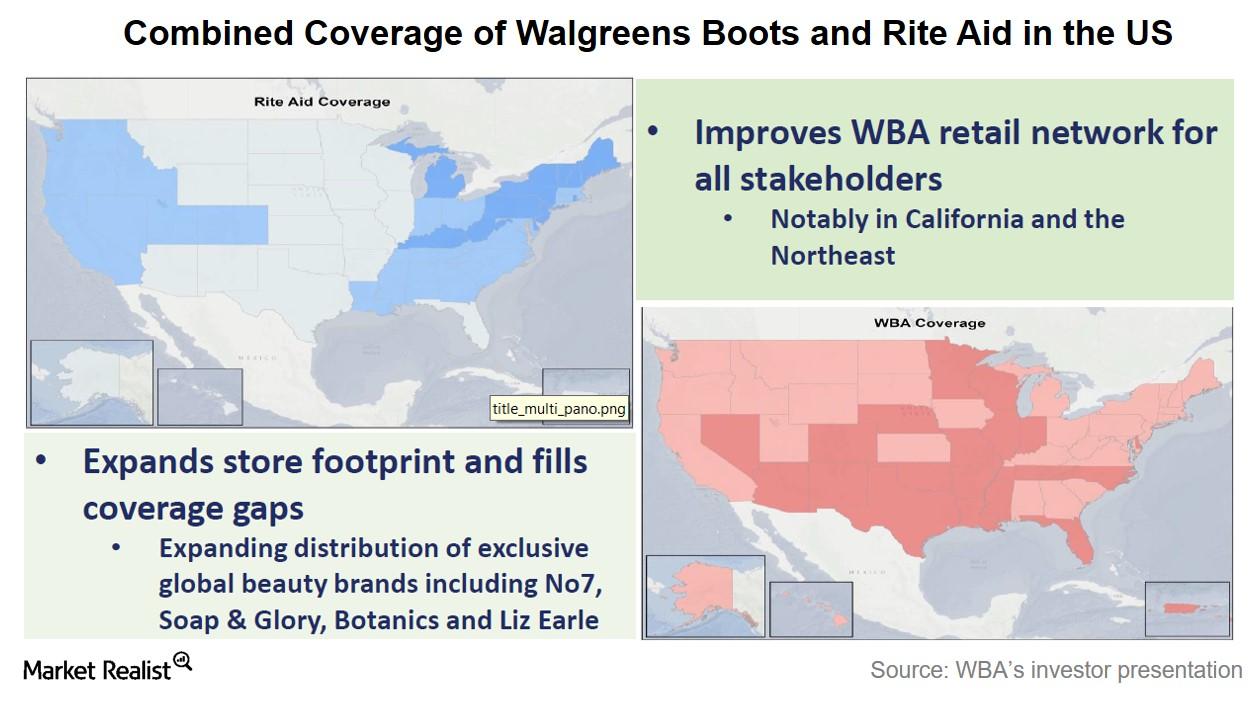 Who Loses with the Walgreens–Rite Aid Amended Merger Agreement?
By Sonya Bells

Feb. 1 2017, Updated 12:35 p.m. ET
The amended WBA-RAD merger agreement
As we saw in Part 1 of this series, Walgreens Boots Alliance (WBA) and Rite Aid (RAD) have amended their merger agreement after the deal failed to close by the January 27, 2017, deadline.
Walgreens will now pay less for each Rite Aid share, depending on the number of locations it must divest. It will pay $7 per share if it's required to divest 1,000 stores or fewer. It will pay $6.50 per share if FTC (Federal Trade Commission) regulators want it to divest 1,200 stores. The share price will be adjusted on a pro rata basis if the divestiture ranges between 1,000 and 1,200 stores.
Article continues below advertisement
Walgreens had originally agreed to pay $9 per share to Rite Aid shareholders. The total value of the deal was $17.2 billion, including an acquired net debt of $9.3 billion. With the amended merger agreement, Walgreens will be paying $2 billion less. The deal is now valued at $14.0 billion–$14.6 billion.
Merger deadline extended
The two companies also agreed to extend the closing date of the merger to July 31, 2017, in order to get the required regulatory approval. If either company terminates the agreement, it will have to pay a termination fee of $325.0 million. But if Rite Aid's trailing 12-month EBITDA (earnings before interest, tax, depreciation, and amortization) falls below $1.0 billion, Walgreen's termination fee will be reduced to $162.5 million.
The transaction is subject to approval by Rite Aid shareholders and other customary closing conditions.
If you want exposure to WBA or RAD and want to divest the risk, you can consider the First Trust Consumer Staples AlphaDEX ETF (FXG), which invests 5.7% of its combined portfolio in the two companies.